Russian pilot saves 233 lives landing plane with failing engines
/ Главная / Russkiy Mir Foundation / News /

Russian pilot saves 233 lives landing plane with failing engines
Russian pilot saves 233 lives landing plane with failing engines

16.08.2019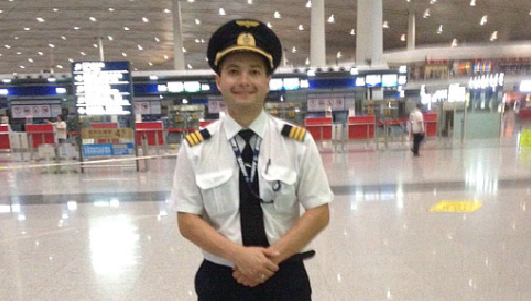 Photo: Damir Yusupov
Ural Airlines plane captain Damir Yusupov was named a hero after saving 233 lives, RIA Novosti reports. The plain has made a "miraculous" landing nearby Moscow in a cornfield with landing gear retracted.
The Airbus A321 aircraft of Ural Airlines was carrying 226 passengers and seven crew members from Moscow's Zhukovsky airport to Simferopol, when flocks of birds have collided with both engines shutting them off.
Russian Health Ministry said only 23 people were injured, including nine children.
Diverse media sources and social media users have compared Damir Yusupov with American pilot Chesley Sullenberger, who landed a flight on the Hudson River in 2009 in an incident that became known as the "miracle on the Hudson."
41 years old pilot was born in the city of Igarka in Russia's Krasnoyarsk region. He loved flying since childhood, since his father was the captain of an Mi-8 helicopter crew. Young Yusupov didn't pass the medical exam to the flight school and went to law school instead. However, he never lost sight of his dream of flying, and tried his luck again, completing several degrees in aviation and aeronavigation. Yusupov pilots Airbus A320, A319, and A321 airplanes; he has flown in Russia, China, Central Asia, Turkey, the United Arab Emirates, Tunisia, and Egypt.
Vladimir Putin has granted the captain Damir Yusupov and co-pilot Georgy Murzin Russia's highest honorary title, naming them Heroes of Russia.
Russkiy Mir
News by subject