Delegation from France visited ancestral burials in Tambov Region
/ Главная / Russkiy Mir Foundation / News /

Delegation from France visited ancestral burials in Tambov Region
Delegation from France visited ancestral burials in Tambov Region

19.07.2019
Photo credit: kpcdn.net
Members of the delegation of French department of Moselle laid flowers at the international military burials of the Second World War, located near Rada station of Tambov Region. The guests thanked local authorities and volunteers for caring for the graves, RIA Top68 reports.
During the Great Patriotic War, a war camp was located near Tambov, which contained about 50-60 thousand prisoners of nearly 30 nationalities. All of them were captured by Soviet troops and fought on the side of Nazi army.
Immigrants from the French province of Alsace-Lorraine, forcibly annexed to Germany in 1940, are called "reluctant soldiers". They were called to the war as part of the fascist army under the threat of a concentration camp. Many of them surrendered to the enemy being on the battlefields.
The father of a member of French delegation Andre Chantrain did that when he was at war. He was in a camp near Tambov and was able to get back to France. According to Andre Chantrain, he heard about Tambov in his childhood and always wanted to visit the places about which his father spoke.
The members of French delegation thanked the authorities of Tambov Region and local volunteers for keeping the graves in proper condition. Before the arrival of guests from France, almost 300 Tambov residents worked at the burial sites.
Russkiy Mir
News by subject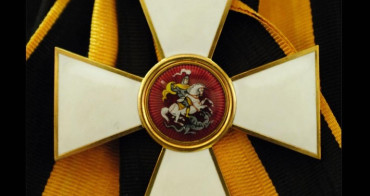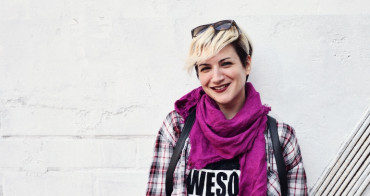 There are not more than 10 actors and directors from Greece who were graduated from Russian Institute of Theatre Arts (GITIS). And there were no doctorates in art history. The first is to become Vasiliki Veltsista who is going to submit her thesis this year. Just after getting an MA in mechanical engineering and working as the lead engineer in Athens metro, Vasiliki came to Moscow, following irresistible interest in Russian theater and passionate dream to become a theater director.