Music of Tchaikovsky and Rachmaninov sounded at Vladimir Spivakov Festival in France
/ Главная / Russkiy Mir Foundation / News /

Music of Tchaikovsky and Rachmaninov sounded at Vladimir Spivakov Festival in France
Music of Tchaikovsky and Rachmaninov sounded at Vladimir Spivakov Festival in France

18.07.2019
Photo credit: wixstatic.com
Thousands of classical music fans from around the world gathered in the small French town of Colmar to attend the International Music Festival under the artistic direction of the famous Russian violinist and conductor Vladimir Spivakov. Along with the legends of world performing art, scholars of Vladimir Spivakov Foundation performed at the festival scene, Rossiyskaya Gazeta reports.
Full house was at all the concerts of the festival, which took place in ancient churches. Vladimir Spivakov acted as the organizer, and also performed works by Johann Sebastian Bach, proving to the public that he remains one of the best violinists in the world.
A special program at the festival was presented by the National Philharmonic Orchestra of Russia, dedicating concerts to music by Tchaikovsky, Mozart and other composers. The Masters of Choral Singing Academic Grand Choir, young scholars of Vladimir Spivakov Foundation and other Russian musicians also performed. The final concert of the festival included works by Sergey Rakhmaninov and Sergey Taneyev.
A number of festival events, which is held regularly since 1989, have been dedicated to the memory of the outstanding Italian opera and symphonic conductor and musical figure Claudio Abbado. The musicians performed his favorite works, and the relatives and friends of maestro also appeared on the stage.
Russkiy Mir
News by subject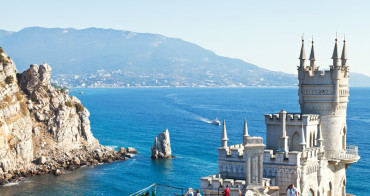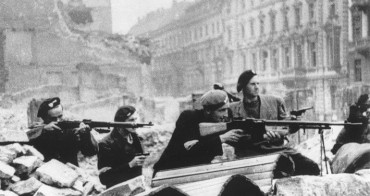 On January 17, 1945, during the Warsaw-Poznan operation, Soviet troops liberated the Polish capital from Nazi invaders. It took the Red Army several days to get the Nazis out of the city.