65th anniversary of launch of first-ever nuclear power plant in Russia
/ Главная / Russkiy Mir Foundation / News /

65th anniversary of launch of first-ever nuclear power plant in Russia
65th anniversary of launch of first-ever nuclear power plant in Russia

27.06.2019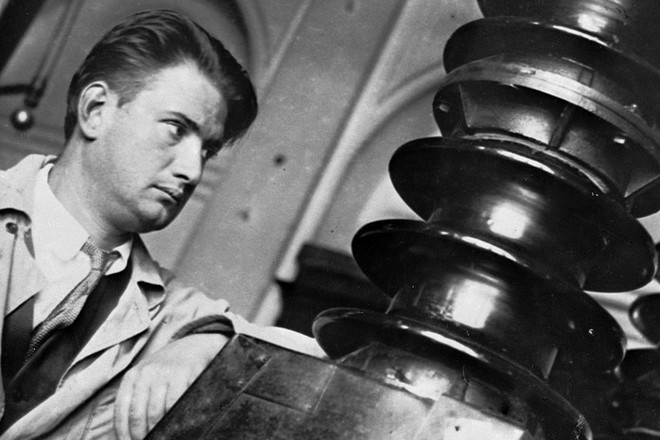 Photo credit: Igor Kurchatov
The anniversary of the launch of the first nuclear power plant in the world is celebrated in Russia. Wednesday, June 26 marked 65 years since the beginning of work of Obninsk NPP, RT television channel reports.
The Soviet atomic project started over 75 years ago, at the height of the Great Patriotic War. The history of the peaceful atom began a hundred kilometers from the capital, in the city of Obninsk, Kaluga region. The first electricity of the nuclear power plant was given in the mid-fifties - June 26, 1954. The team of Igor Kurchatov managed to complete the work a year before the launch of a similar project in the United States.
It should be recalled that NPP took about five kilometers. The station itself is a small building of three floors, and the reactor is hidden in a mine at a depth of more than seventeen meters. The power of the station was small, and it had practically no effect on the regional power grid. But the very fact of launching the first nuclear power plant was of great strategic importance. For decades, Obninsk NPP has played the role of a unique experimental platform for the latest developments.
The reactor of the station was muffled about twenty years ago for economic reasons: at low power, the cost of its maintenance remained high. But the story of the first nuclear power plant did not stop there - it turned into a monument to the nuclear industry and a museum.
A video bridge, which united Moscow, Prague, Mumbai and Dubai, was timed to the anniversary. International humanitarian actions were dedicated to the memory of Academician Kurchatov. The event was attended by representatives of public organizations and foreign and Russian students from the MEPhI National Research Nuclear University.
As part of the campaign, 29 busts of Igor Kurchatov were transferred to Rosatom's key partners, scientific and public figures and organizations from different countries. The project united Argentina, Armenia, Belarus, Bulgaria, Brazil, Zambia, China, Malta, Rwanda, Singapore, Uzbekistan, Finland, France and South Africa.
Russkiy Mir
News by subject