Audrey Azoulay: UNESCO is interested in cooperation with WARP
/ Главная / Russkiy Mir Foundation / News /

Audrey Azoulay: UNESCO is interested in cooperation with WARP
Audrey Azoulay: UNESCO is interested in cooperation with WARP

24.06.2019
Photo: parstoday.com
UNESCO is interested in developing cooperation with the World Association of Russian Press (WARP). This was stated by Audrey Azoulay, who heads the United Nations Educational, Scientific and Cultural Organization (UNESCO). The issue was discussed during her meeting with Mikhail Gusman, the deputy head of TASS. Negotiations took place on June, 21 in Paris.
Gusman reminded that the WARP included printed and electronic mass medias, television programs and radio stations. According to him, the organization brings together the media from eighty-four countries. He expressed the hope that the interaction between the WARP and UNESCO had great prospects and would develop further.
The focus of attention at the meeting between Gusman and Azoulay was international cooperation in the field of information. Azoulay noted that contacts between Russia and UNESCO were at a high level, noting that the conversation with Russian President Vladimir Putin played a big role in it.
At the request of the head of UNESCO, Gusman, who was also the vice-president of the World Association of News Agencies, spoke about the discussions at the congress of this association held in May. The forum brought together journalists from more than 90 countries in Sofia. The parties noted the readiness for dialogue on such topics discussed at the congress as various aspects of the use of artificial intelligence, as well as the fight against disinformation.
Azoulay received a documentary film about UNESCO from the Formula of Power series. The tape included an interview with the head of the organization and a story about her visit to Russia.
Russkiy Mir
News by subject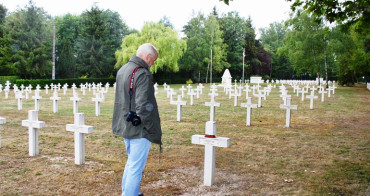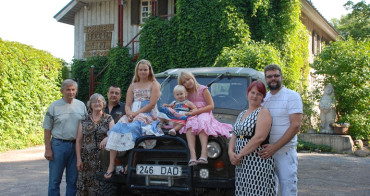 How do you rise to fame and become a popular blogger with 300,000 subscribers when you are a bit over 70? Arno Pavel, an Estonian pensioner, has found his recipe for success. At 72, he drove his UAZ from Tallinn to Vladivostok and back. Impressions from such a trip would have been enough for any person for a lifetime. But Arno did not stop there: over the past three years he has visited Petrozavodsk, Arkhangelsk, Syktyvkar, Orenburg, Astrakhan, Elista, Grozny and even the Kola Peninsula. He also wrote a book about his trips to Russia and plans to write another one.