Preservation and development of the Russian world abroad discussed in Naples
/ Главная / Russkiy Mir Foundation / News /

Preservation and development of the Russian world abroad discussed in Naples
Preservation and development of the Russian world abroad discussed in Naples

19.06.2019
Photo: website of the Ministry of Culture of the Russian Federation
The conference dedicated to the history of the anti-fascist movement during the Second World War has been held in Naples, Bryansk newspaper Rassvet reports. It was included in the program of celebrations in honor of the Day of Russia. The forum participants discussed the preservation and development of the Russian world abroad, the study of the history of the liberation movement in Italy, and the military history.

Russia was represented in Naples by Mikhail Ivanov, who headed the Russian Orthodox organization. He brought a historical documentary exhibition from Bryansk. Its exhibits — photographs and archival documents — tell the story of Bryansk partisans who fought alongside Italian anti-fascists in the ranks of the Resistance.

During a meeting with representatives of the Neapolitan authorities, Ivanov stressed that relations between cities were based on friendship and mutual understanding. The sides also discussed the establishment of a monument to soldiers-liberators.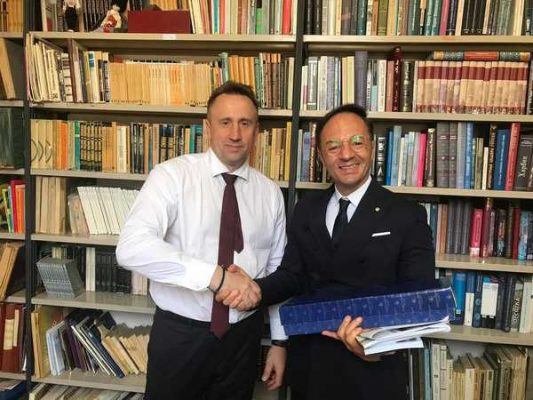 Photo: bryansktoday.ru
As part of the activities, Russian language teachers working at the University of Naples received awards for their personal contribution to the development of Russian thought. The university offered Mikhail Ivanov to give lectures to students on the anti-fascist movement in Russia and Italy during the Second World War.

Russkiy Mir
News by subject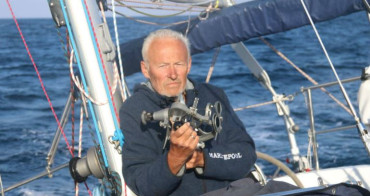 Igor Zaretsky, the legend of Russian and world yachting has celebrated birthdays and anniversaries in the open ocean time and again. The yachtsman from Yaroslavl admits that he may celebrate his 70th birthday in the Golden Globe Race, a single-handed round-the-world regatta. A year and a half ago, Zaretsky became the only Russian participant of the famous race, which was followed by the whole world. The tricolor has been flying over the yacht of the native of Yaroslavl in all oceans, except the Arctic one.