Varna hosts Russian culture festival
/ Главная / Russkiy Mir Foundation / News /

Varna hosts Russian culture festival
Varna hosts Russian culture festival

18.06.2019
Photo credit: risuy.info
Days of Russian culture start in Varna on June 18, Russkaya Bolgaria reports. The organizers are the Society of Friendship and Cooperation of the Balkan countries, the Slavic Traditions charitable foundation and the city authorities.
The festival program will include an exhibition of works by Russian artists. The opening ceremony of the exhibition will be held in the City Art Gallery. Russian folk songs and other compositions will be performed by folklore ensembles from Moscow and the Moscow region there.
Residents and guests of the city on the Black Sea coast will get acquainted with the paintings of Yuri Kozak, Oksana Baladinskaya, Valentina Tretyakova, Elena Karlova, Elena Vogulin, Nikita Pospekhov and Svetlana Orlova.
A concert is also planned with the participation of Fantasia youth dance ensemble, Rainbow of Stars children's theater of the pop song, Pesen-Grad ensemble of the Russian song and Caprice duet.
Russkiy Mir
News by subject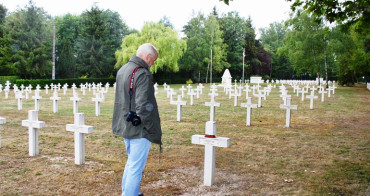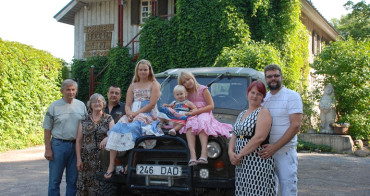 How do you rise to fame and become a popular blogger with 300,000 subscribers when you are a bit over 70? Arno Pavel, an Estonian pensioner, has found his recipe for success. At 72, he drove his UAZ from Tallinn to Vladivostok and back. Impressions from such a trip would have been enough for any person for a lifetime. But Arno did not stop there: over the past three years he has visited Petrozavodsk, Arkhangelsk, Syktyvkar, Orenburg, Astrakhan, Elista, Grozny and even the Kola Peninsula. He also wrote a book about his trips to Russia and plans to write another one.