International Economic Forum launches in St. Petersburg
/ Главная / Russkiy Mir Foundation / News /

International Economic Forum launches in St. Petersburg
International Economic Forum launches in St. Petersburg

06.06.2019
Photo credit: piter.tv
St. Petersburg International Economic Forum (SPIEF) starts on Thursday, June 6, Sankt Peterburg TV channel reports. For three days, representatives of nearly 2000 companies from 75 countries will discuss current issues of the day. Famous politicians, government officials, leading scientists, international experts and analysts will join them. They will talk about the path that the development of our country's economy and the global economy will take. Other issues will also be raised, including climate change, increasing inequality, and digital technologies. 
SPIEF will be opened by Russian President Vladimir Putin. Head of the PRC Xi Jinping is a guest of honor. He arrived in the northern capital with a representative Chinese delegation. 
Other foreign leaders, as well as UN Secretary-General António Guterres, will take part in the forum. 
SPIEF is held for the 23rd time this year. Its motto is Forming the Agenda for Sustainable Development. The program includes hundreds of various events, from business meetings of major entrepreneurs to visiting sessions.
Large-scale cultural program is scheduled. 
SPIEF guests are invited to the opening of the St. Petersburg Types exhibition by Anatoly Belkin. Among the exhibits are original porcelain products. A concert of classical music will be held at the House of Scientists. It will be included in the program of Russian Seasons festival in Germany. 
The inner courtyard of the Hermitage will turn into a patio, where guests will be greeted by Officer-in-Charge of Head of the city Alexander Beglov. Excursions to the Great Choral Synagogue, Kunstkamera, the Imperial Porcelain Factory, the Krasin icebreaker, and the Institute of Oriental Manuscripts of the Russian Academy of Sciences are planned. 
Guests of the SPIEF will see the performance of American violin virtuoso Kevin Zhu and the soloist of the Mariinsky Theater Olga Pudova in the Mikhailovsky Castle.
Russkiy Mir
News by subject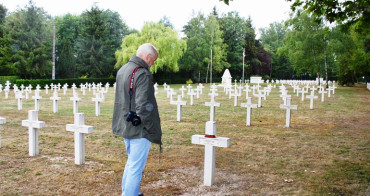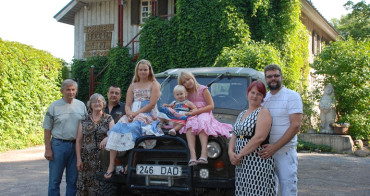 How do you rise to fame and become a popular blogger with 300,000 subscribers when you are a bit over 70? Arno Pavel, an Estonian pensioner, has found his recipe for success. At 72, he drove his UAZ from Tallinn to Vladivostok and back. Impressions from such a trip would have been enough for any person for a lifetime. But Arno did not stop there: over the past three years he has visited Petrozavodsk, Arkhangelsk, Syktyvkar, Orenburg, Astrakhan, Elista, Grozny and even the Kola Peninsula. He also wrote a book about his trips to Russia and plans to write another one.