Patriarch Kirill calls on Council of Europe to protect rights of believers in Ukraine
/ Главная / Russkiy Mir Foundation / News /

Patriarch Kirill calls on Council of Europe to protect rights of believers in Ukraine
Patriarch Kirill calls on Council of Europe to protect rights of believers in Ukraine

27.05.2019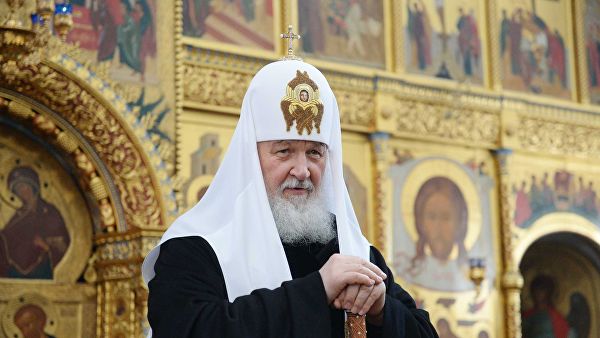 Photo: Patriarch of Moscow and All Russia's PR office
The head of the Russian Orthodox Church discussed with the Council of Europe Commissioner for Human Rights Dunja Mijatović the problem of the violation of the rights of worshippers in Ukraine. Their meeting took place on Monday in Strasbourg on May 27, RIA Novosti reports.
Patriarch Kirill gave Mijatović materials on concrete facts of violations. According to the head of the Russian Orthodox Church, they may be necessary, since these cases will require the intervention of a representative of the Council of Europe. 
Patriarch Kirill expressed the hope that this authoritative international organization would take control of the observance of the rights of people in the sphere of religious choice.
He explained that the Kiev authorities, under the previous president, had adopted two laws that discriminated against the Orthodox Church. According to one of them, the Ukrainian Orthodox Church was banned from using its name. The second document allows schismatics to take temples from the canonical church.
The Patriarch emphasized that there were videotapes where strong young people beat the Orthodox worshippers, demanding that the community changed its jurisdiction. At the same time, these young people were not related to the community.
Mijatović told the head of the Russian Church that her immediate plans included a visit to Ukraine. In addition, she is going to visit Russia. She promised to address these issues and thoroughly study the situation.
Note that Patriarch Kirill arrived in Strasbourg the day before. He consecrated a new Orthodox church of All Saints.
Russkiy Mir
News by subject