Favorite wines of Fyodor Dostoevsky tour held in London
/ Главная / Russkiy Mir Foundation / News /

Favorite wines of Fyodor Dostoevsky tour held in London
Favorite wines of Fyodor Dostoevsky tour held in London

02.05.2019
Photo: winetouritalia.com
An unusual tour, involving the tasting of Fyodor Dostoevsky's favorite wines, was held at Pushkin House in London on the 150th anniversary of the publication of The Idiot novel. The winner of the questionnaire on the work of Russian classic received a bottle of collection wine as a gift, Afisha Londona reports. 
Fyodor Dostoevsky is one of the most traveling Russian writers of the 19th century. He quickly realized the unique possibilities offered by railway, and took advantage of them in full. Dostoevsky traveled half of Europe and meticulously studied life in the countries he visited, including culinary preferences of local residents. 
The authors of the excursion showed visitors a set of wines that Dostoevsky tried or could try. The annotation to the exhibition emphasizes that Fyodor Dostoevsky was critical of alcohol and sharply opposed drunkenness in his journalistic writings.
Journey with Dostoevsky exhibition has opened in early 2019 at the St. Petersburg Museum of Russian Railways. The authors of the exhibition told about the travels of Russian classic, placing the exhibition in the train car of the model in which Fyodor Dostoevsky and the heroes of his stories traveled.
Russkiy Mir
News by subject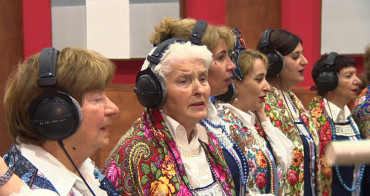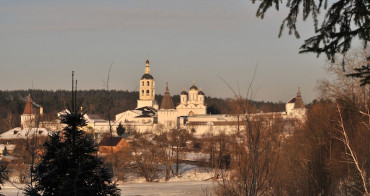 One of the most cozy towns in Russia, a member of the Association of Small Tourist Cities of Russia is located about 100 kilometers from Moscow. Borovsk makes visitors to fall in love with it at the first glance. Beautiful, typical Russian landscapes with river and churches, homey cafes, low-rise buildings and private houses decorated with naive art live under hovering spirit of the theoretical cosmonautics founder Tsiolkovsky.