14th Congress of International Association of Teachers of Russian Language and Literature is launched
/ Главная / Russkiy Mir Foundation / News /

14th Congress of International Association of Teachers of Russian Language and Literature is launched
14th Congress of International Association of Teachers of Russian Language and Literature is launched

30.04.2019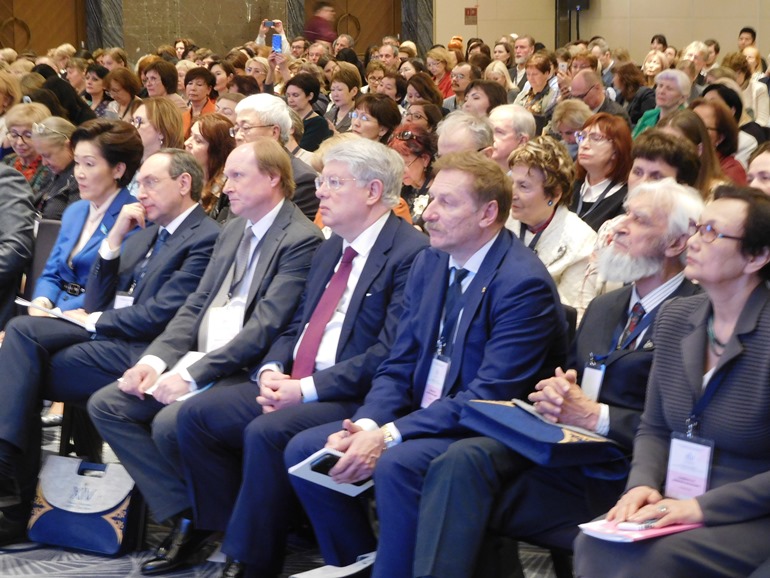 The 14th Congress of the International Association of Teachers of Russian Language and Literature (MAPRYAL) began its work on the theme of Russian Word in a Multilingual World in the capital of Kazakhstan, Nur-Sultan (formerly Astana) on Tuesday, April 29.
The organizers of this large-scale forum of Russian scientists, which is held every four years, are MAPRYAL and Kazakhstan Association of Teachers of Russian Language and Literature. The congress is held with the support of Russkiy Mir Foundation. Chairman of the Board of the Foundation Vyacheslav Nikonov attended the opening ceremony.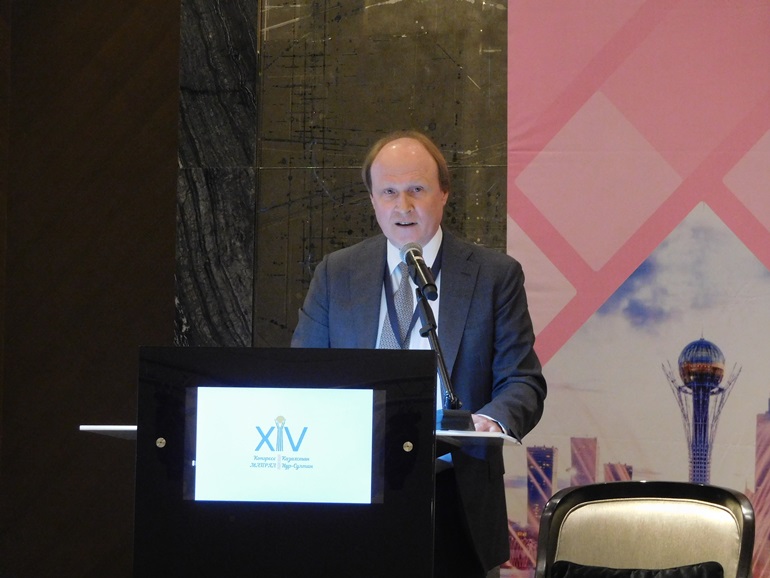 Russian President Vladimir Putin has sent greetings to the participants of the Congress. The greeting was read by Vladimir Tolstoy, Advisor to the President of Russian Federation.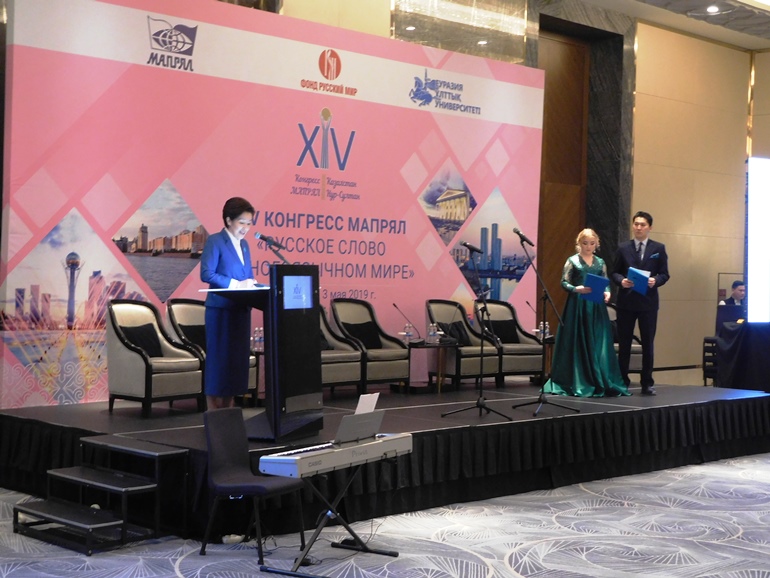 "Your important traditional event performs a high mission. It gathers under its auspices teachers, philologists and linguists from different countries to discuss a wide range of topical issues related to the popularization of Russian language and strengthening its position as a language of international communication, the implementation of modern teaching methods, and promotion values ​​of Russian literature," Head of Russia said in a statement.
The work of the Congress will last until May 3. Russianists who came to the capital of Kazakhstan from around the world will discuss a variety of issues related to Russian language, its popularization, and education in Russian. These are the questions of the legal regime of functioning of Russian language in different countries and the state language policy, the dialogue of cultures in the context of bilingualism and multilingualism, and the role of Russian language in international communication. Philologists will also consider new study and teaching methods, modern theories and practices of translation, the evolution of the norms of Russian language and many other issues.
Russkiy Mir
News by subject