Christ is Arisen! Orthodox Christians celebrate Easter
/ Главная / Russkiy Mir Foundation / News /

Christ is Arisen! Orthodox Christians celebrate Easter
Christ is Arisen! Orthodox Christians celebrate Easter

28.04.2019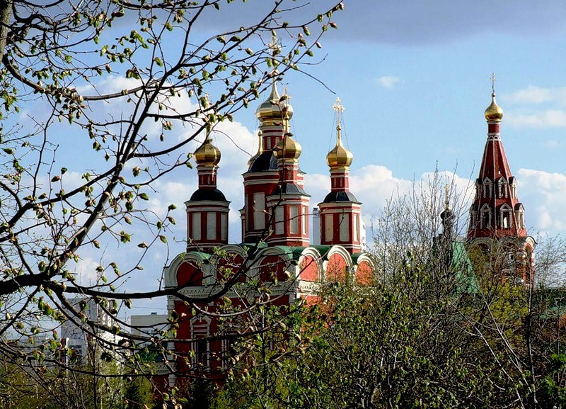 Orthodox Christians mark the resurrection of Jesus Christ on April, 28. On the previous day, the Holy Fire arrived in Moscow from Jerusalem. It was delivered to the Cathedral of Christ the Saviour. The Head of the Russian Orthodox Church Patriarch Kirill of Moscow and All Russia leads the festive Easter service there. "I would like to address everyone who rejoices at Easter. If your heart is enlightened with Easter light, become lamps for those who surround you." the Patriarch said, TASS reported.
Easter is the day of the resurrection of Jesus Christ. The holiday came to Russia from Byzantium more than 10 centuries ago, together with Russia's christening. The day before Easter all churches hold night services and organize religious processions around churches. 
There are some typical dishes cooked for Russian Easter. Cooked Easter eggs are painted mainly red, orange and other shades. High and round kulich with cross image on top ensures well-being of the family. Another typical dish of the Easter is Paskha (which repeats the name of the Easter holiday in Russian). This dish is made with cottage cheese in the form of a truncated pyramid intended to symbolize the Tomb of Christ.
Sunday morning heterodox Christians greet each other saying, "Christ is arisen!" — "Truly He is arisen!"
Russkiy Mir
News by subject