Easter cakes exhibition in Peć 
/ Главная / Russkiy Mir Foundation / News /

Easter cakes exhibition in Peć 
Easter cakes exhibition in Peć 

27.04.2019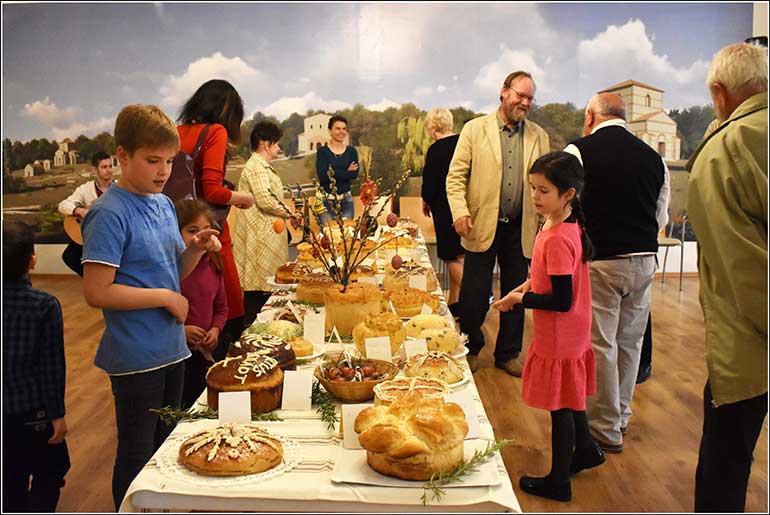 Hungurian Peć conducts Orthodox Easter events for the third year in the row. Municipal self-governing community of Russinians with informational support of Russian Center organise the event. 
Easter eggs decoupage and coloring is a traditional part of the program. This year one of the best decorated eggs was painted by Ekaterina Menshova, the Russian Center volunteer and student from Petrozavodsk State University. Another volunter and RSL teacher from Białystok Jovanna Malec showed her egg-painting skills. Girls like the tradition that engages kids as well as adults. 
This year the Tivadar Csontváry Kosztka museum located in Peć center presented Russian icons  and Soviet watches exhibition from private collection. Various Easter cakes made by local amateurs were also exposed. 
Valentina Vegvari, Peć 
News by subject