Russian Center of Seoul National University celebrates its 10th anniversary
/ Главная / Russkiy Mir Foundation / News /

Russian Center of Seoul National University celebrates its 10th anniversary
Russian Center of Seoul National University celebrates its 10th anniversary

23.04.2019
In honor of the anniversary of the opening of Russian Center of Seoul National University, Executive Director of Russkiy Mir Foundation Vladimir Kochin congratulated the President of Seoul National University, Professor O Se Jong:
Dear Mr. President!
April 27, 2019 marks the 10th anniversary of the opening of Russian Center at Seoul National University. The opening of Russian Center in the most authoritative and prestigious higher education institution of Republic of Korea, which trains highly qualified specialists in various fields of politics, economics, international relations, and jurisprudence, confirmed the positive development of relations between our countries and strengthened mutual understanding between the peoples of Russia and Korea.
Over the past years, the Center, with the support of University and Russkiy Mir Foundation, became an active intellectual platform. Russian Center of the University has become one of the centers of Russian studies in the country. This is evidenced by numerous scientific and practical conferences, round tables, seminars, meetings with leading scientists, diplomats and politicians.
The activity of the Center brings together our peoples, giving the students an opportunity to learn more about Russia, its history, cultural traditions and customs.
On behalf of Russkiy Mir Foundation, let me congratulate you, the team of teachers and students of Seoul National University on the anniversary of Russian Center and wish our relations further development, and new success and prosperity for the University!
Executive Director
V.V. Kochin
Russkiy Mir
News by subject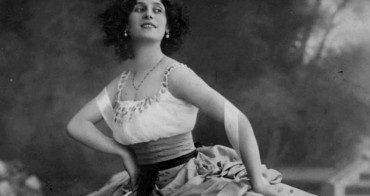 Today Russian ballet is a world-famous brand. It was Anna Pavlova, a famous Russian ballerina, who made it this way more than a hundred years ago. She was the one who suggested Sergei Diaghilev to include ballet performances in Russian Seasons. And soon the whole world was at Pavlova's feet. February 12 marks the 140th anniversary of the birth of this outstanding woman, whose name is remembered and whose talent is still admired all over the world.