Polish cosmonaut told students about his space flight
/ Главная / Russkiy Mir Foundation / News /

Polish cosmonaut told students about his space flight
Polish cosmonaut told students about his space flight

26.03.2019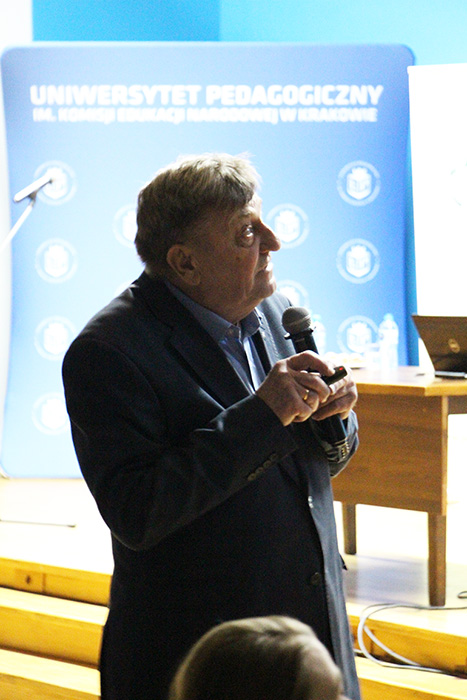 Krakow Pedagogical University held a meeting with the first and only Polish cosmonaut, a friend of Russian Center, General, cosmonaut Miroslaw Hermaszewski.
The astronaut told students and staff of Krakow universities, friends of Russian Center and interested Krakow residents about his childhood and the history of flights, starting from Icarus and up to modern aircraft.
Hermaszewski recalled about his friends astronauts, their friendship, which united them forever; about preflight preparation and joint flight to space with Soviet cosmonaut Peter Klimchuk. He told about Baikonur cosmodrome and the first woman who had conquered outer space, Valentina Tereshkova, with whom he met several times. He shared the feelings that he had during the flight. At the end of the meeting astronaut showed a presentation and photographs taken from Salyut-6.
Guests asked many questions. One of the students asked Miroslaw Hermaszewski, "Are famous people born this way, or do they become famous? After all, what kind of health do you need to have to become an astronaut?" The astronaut replied, "They are not born famous, they become famous!"
Helena Ples, Krakow
News by subject