Memorial Candle to be erected in Jerusalem in honor of besieged of Leningrad
/ Главная / Russkiy Mir Foundation / News /

Memorial Candle to be erected in Jerusalem in honor of besieged of Leningrad
Memorial Candle to be erected in Jerusalem in honor of besieged of Leningrad

13.03.2019
Photo: mockup of the memorial 
Memorial Candle monument to the heroic deeds of the besieged Leningrad, which is planned to be erected in Jerusalem, will be made in Saint Petersburg and Israel. The cast figures and letters that will make up the text in Russian, English and Hebrew will be made in Russia. About 1,300 victims of the siege live in Jerusalem today, the online source of Saint Petersburg Government reported. 
The idea of ​​installing a monument to the memory of siege victims emerged two years ago during a meeting of representatives of the Committee on Foreign Relations with compatriots from different countries who had survived the siege. Architects and sculptors from Russia and Israel joined the work. The opening of the monument will be one of the central events of the Days of Saint Petersburg program in Israel. 
Russkiy Mir 
reported
 that President of Russia Vladimir Putin would be the guest of the ceremony. He accepted an invitation of Head of Israeli Government Benjamin Netanyahu at the meeting of leaders in Moscow at the end of February. 
Photo: mockup of the memorial 
According to the sketch, the monument will be made in the form of an obelisk symbolizing a peaceful life destroyed by war. The composition will include two characters: one of them will be a copy of the angel from the spire of Peter and Paul Cathedral of Saint Petersburg, which fell under the gun sight. Another symbol contains the Star of David and recalls the losses of Israeli people during the Holocaust. 
Russkiy Mir
News by subject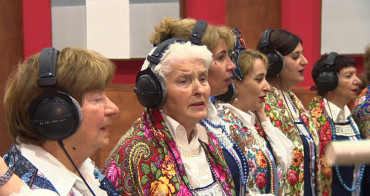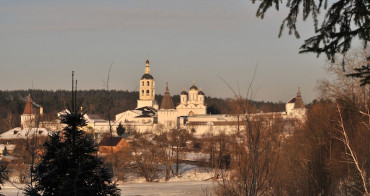 One of the most cozy towns in Russia, a member of the Association of Small Tourist Cities of Russia is located about 100 kilometers from Moscow. Borovsk makes visitors to fall in love with it at the first glance. Beautiful, typical Russian landscapes with river and churches, homey cafes, low-rise buildings and private houses decorated with naive art live under hovering spirit of the theoretical cosmonautics founder Tsiolkovsky.