Microsoft considers Russia a leader in artificial intelligence implementation
/ Главная / Russkiy Mir Foundation / News /

Microsoft considers Russia a leader in artificial intelligence implementation
Microsoft considers Russia a leader in artificial intelligence implementation

07.03.2019
Photo: kubnews.ru
Russian companies are implementing artificial intelligence into their work more actively than their counterparts in Europe and the United States, which are considered advanced in the technological field. Experts from Microsoft have taken this view after they got the data of a special study, which was conducted in Europe and the United States, Rossiyskaya Gazeta reports. 
The basis for the study was data of the survey, which was conducted in Russia, the USA and the leading countries of Europe. 100 heads of large enterprises from each country answered the questions related to implementing of modern technologies in production and business processes. The results of the survey showed that the percentage of enterprises using artificial intelligence in the workflow in Russia is 30%, while in other countries the average is 22.3%. 
The answers of Russian managers also showed that they connect the future activity of their enterprise with artificial intelligence and are ready to learn how to use it effectively. 90% of Russian leaders reported that they consider it necessary to expand knowledge in this area. World average is lower by more than 20%. 
Russkiy Mir
News by subject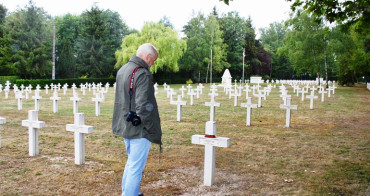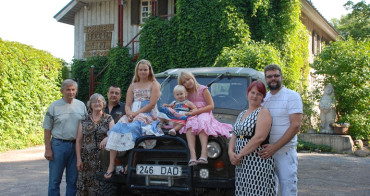 How do you rise to fame and become a popular blogger with 300,000 subscribers when you are a bit over 70? Arno Pavel, an Estonian pensioner, has found his recipe for success. At 72, he drove his UAZ from Tallinn to Vladivostok and back. Impressions from such a trip would have been enough for any person for a lifetime. But Arno did not stop there: over the past three years he has visited Petrozavodsk, Arkhangelsk, Syktyvkar, Orenburg, Astrakhan, Elista, Grozny and even the Kola Peninsula. He also wrote a book about his trips to Russia and plans to write another one.