Vladimir Putin: 1,5 million of our compatriots are bridge between Russia and Israel
/ Главная / Russkiy Mir Foundation / News /

Vladimir Putin: 1,5 million of our compatriots are bridge between Russia and Israel
Vladimir Putin: 1,5 million of our compatriots are bridge between Russia and Israel

28.02.2019
Photo: kremlin.ru
Russians are called compatriots to 1.5 million people from former Soviet Union, who contributed to the rise of Israeli statehood and play the most important role of a bridge between Russia and Israel today. Russian President Vladimir Putin said this during a meeting in Moscow with Israeli Prime Minister Benjamin Netanyahu, President's website reports. 
The distinguished guest from Israel invited Russian leader to the opening ceremony of the monument in honor of victims of the siege of Leningrad. Vladimir Putin accepted the invitation. 
The monument will be 
installed
in Jerusalem, and the opening ceremony will be held in late spring. Euro-Asian Jewish Congress allocates funds for the installation of the monument. They explained that the exact location of the monument is now being discussed with the city administration, but it is already known that it will be installed near the residence of the country's president. 
"We will never forget the enormous role that Russia and Red Army played in defeating Nazis," Israeli Prime Minister emphasized. "Memory of people who died during the Second World War, including people in besieged Leningrad, is sacred for us, as well as for the Jewish people," Vladimir Putin said. 
As Russkiy Mir reported
, two years ago, Israeli parliamentarians supported a draft law on Victory Day celebration on May 9. It was adopted unanimously. In honor of Victory Day, a solemn meeting of the Knesset is held, and a state memorial ceremony is scheduled. Memorial actions will take place in educational institutions. Museum rooms will appear in municipalities to highlight the contribution of Jewish soldiers to the victory.
Russkiy Mir
News by subject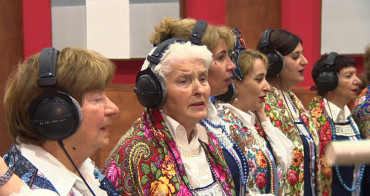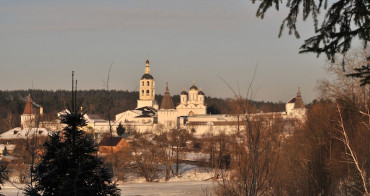 One of the most cozy towns in Russia, a member of the Association of Small Tourist Cities of Russia is located about 100 kilometers from Moscow. Borovsk makes visitors to fall in love with it at the first glance. Beautiful, typical Russian landscapes with river and churches, homey cafes, low-rise buildings and private houses decorated with naive art live under hovering spirit of the theoretical cosmonautics founder Tsiolkovsky.