75th anniversary of lifting siege of Leningrad celebrated in Saint Petersburg
/ Главная / Russkiy Mir Foundation / News /

75th anniversary of lifting siege of Leningrad celebrated in Saint Petersburg
75th anniversary of lifting siege of Leningrad celebrated in Saint Petersburg

28.01.2019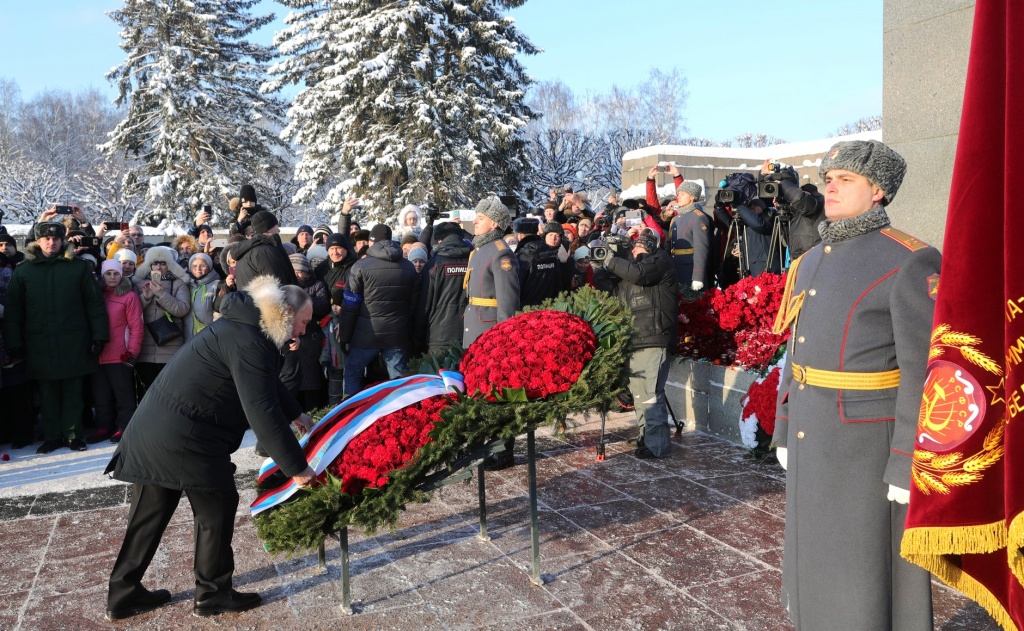 Photo: kremlin.ru
Saint Petersburg celebrated the 75th anniversary of Leningrad's total freedom from siege, RIA Novosti reports. 
Russian President Vladimir Putin paid tribute to the memory of the fallen. He laid flowers on the memorial at Piskaryovskoye Memorial Cemetery, where the residents of sieged Leningrad and Red Army soldiers are buried. 
President is convinced that fascists, who tried to wipe Leningrad and its residents out of existence, will never be forgiven. Enemies strived to starve out this unassailable city, he emphasized. They consciously killed hundreds of thousands civil people. Vladimir Putin noted that this is the crime against humanity. Enemy did not understand that people of Leningrad could not be be conquered and would never surrender their city and fatherland. President called this the greatest example of loyalty to homeland. 
Head of Russian Orthodox Church leaded the worship on the day of lifting the siege, which took place at the Cathedral of Christ the Saviour. 
Siege of Leningrad lasted for almost 900 days. The city was connected with the mainland only through the Road of Life for more than three years. According to different sources, during that time from 400 thousand to 1.5 million people were killed, mostly by hunger. 
Military personnel and officer cadets of military schools participated in the Parade on Palace Square. Military equipment from the time of the Great Patriotic War and our time was shown there. 
The Day of Leningrad's Victory military and historical reenactment took place nearby Lagonovo village in Leningrad region. It included more than 500 people, armoured vehicles and artillery systems. This village was liberated 75 years ago on January 26-27, and this, in fact, ended the siege. 
More than 600 representatives of military and historical clubs from regions of Russia and the near abroad took part in another military and historical reenactment called January Thunder. 
The Department of Youth Projects of All-Russia People's Front held the Postcard of Memory action. Information points, which told the locals about the siege and gave them informational postcards and bread on a siege recipe, took place in 82 regions of Russia. 
Note, the diplomatic representatives from more than 20 countries participated in memorial events. The anniversary of lifting the siege is celebrated in many countries. Moldova is holding the photo exhibition that tells about terrific years of Leningrad's tragedy.The 871 Days book of memories by Ninelj Koribskaja was published in several languages. The compatriots organized Remember Leningrad flashmob in social networks. 
Russkiy Mir
News by subject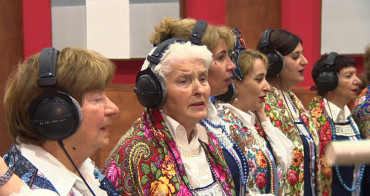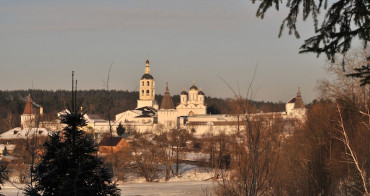 One of the most cozy towns in Russia, a member of the Association of Small Tourist Cities of Russia is located about 100 kilometers from Moscow. Borovsk makes visitors to fall in love with it at the first glance. Beautiful, typical Russian landscapes with river and churches, homey cafes, low-rise buildings and private houses decorated with naive art live under hovering spirit of the theoretical cosmonautics founder Tsiolkovsky.