Russia is getting closer to the plasma engine for space travel creation
/ Главная / Russkiy Mir Foundation / News /

Russia is getting closer to the plasma engine for space travel creation
Russia is getting closer to the plasma engine for space travel creation

03.01.2019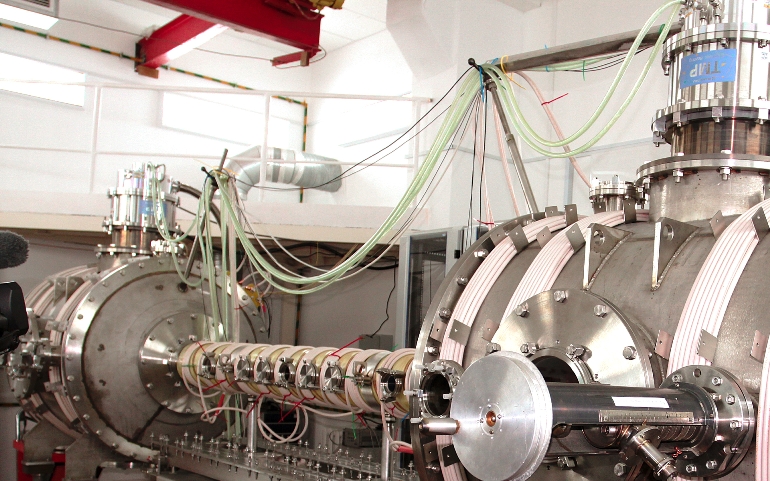 The installation of SMOLA. Photo: vedom.suborov.ru
According to RIA Novosti, the scientists of Budker Institute of Nuclear Physics of the Siberian branch of the Russian Academy of Sciences in Novosibirsk start a new series of experiments in January in order to create plasma rocket engine. The experiments will be done at the unique installation that restrains thermonuclear plasma.
The institute deputy director Alexander Ivanov told that the experiments have already confirmed this feasibility. The scientists achieved a temperature of plasma of 100,000 degrees and reached a sufficient density. These parameters are enough for the creation of rocket engine. 
The scientific installation SMOLA (Russian abbreviation of Spiral Magnetic Open Trap), launched in the Institute in the end of 2018, is absolutely unique. It's a plasma trap which allows to test the newest concept of advanced confining thermonuclear plasma in linear magnetic systems. This should lead russian scientists to the creation of thermonuclear reactor and a prototype of the engine suitable for space travels.
Russkiy Mir
News by subject