Spanish Turgenev scholars celebrated 200th anniversary of Russian writer
/ Главная / Russkiy Mir Foundation / News /

Spanish Turgenev scholars celebrated 200th anniversary of Russian writer
Spanish Turgenev scholars celebrated 200th anniversary of Russian writer

26.12.2018
The Faculty of Philology and Philosophy, as well as at the Faculty of Translation of the University of Granada, held an annual conference dedicated to Russian writer Ivan Turgenev. This year the event was timed with the 200th anniversary of the author and received the title  Ivan Turgenev on the threshold of modernism: transitional aesthetics. On the bicentenary of the writer's birth. 
The conference concentrated on the analysis and study of Turgenev's aesthetics and poetics, the translation issues and ​​the perception of the author's works by modern Spanish readers. Participants also discussed the reflection of Turgenev's heritage in theatrical performances, music, cinema and modern Spanish literature. Particular attention was paid to the Spanish scholar and biographer of the Russian writer, H. E. Sunige, his relations with the Turgenev's museums in Orel and Bougival.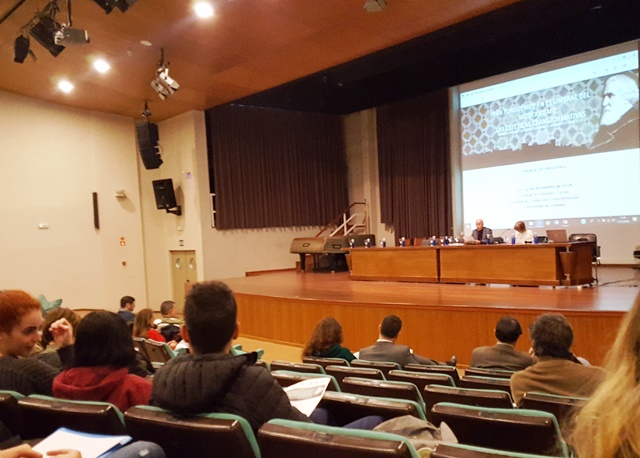 Specialists in the field of Russian, ancient and foreign literature, historical and archaeological research, writers, librarians, as well as students and doctoral students of Granada University took part in the event.
Professional reciters read extracts from Turgenev's works in Spanish as well as new original translations of his essays and poems made by conference participants. Valentino Demons theater group of the Faculty of Philology and Philosophy presented the final scenes of the The Last Sorcerer play by Turgenev, translated into Spanish by students of the Granada University. 
Employees of the library of the Faculty of Philology organized an exhibition of translated editions of the Russian writer in Spain. The conference ended with piano music performed by virtuoso musician Anna Ivanova, a resident of Granada.
Russkiy Mir
News by subject