Russkiy Mir delegation visited Russian-speaking school in Japan
/ Главная / Russkiy Mir Foundation / News /

Russkiy Mir delegation visited Russian-speaking school in Japan
Russkiy Mir delegation visited Russian-speaking school in Japan

13.12.2018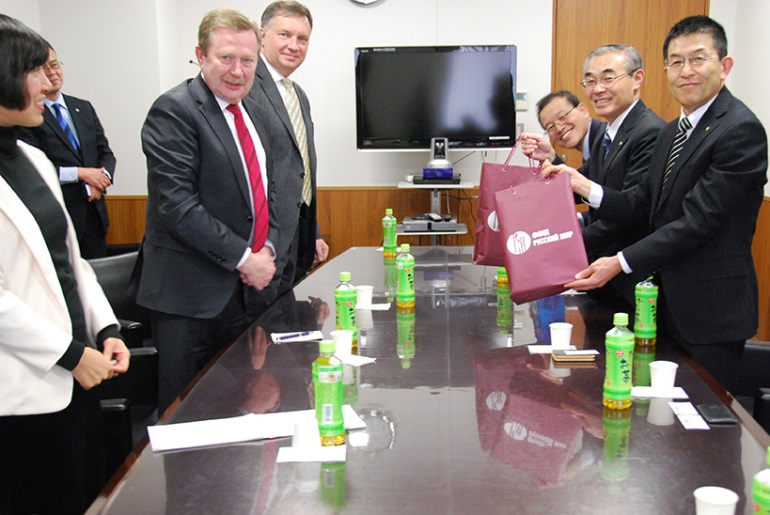 The delegation of the Russkiy Mir Foundation headed by the Executive Director Vladimir Kochin has visited Soka High School, where Russian was taught, on the final day in Japan.
After a conversation with the school authorities, Vladimir Kochin met the students who performed a scene from The Turnip fairy tale in Russian. The Executive Director of the Russkiy Mir Foundation told Japanese schoolchildren about Russia, emphasizing the huge size of the country and its very diverse natural zones, spreading from the Arctic to the subtropics. Russia and Japan seemed very distant from each other but in fact they were close neighbors, he noted.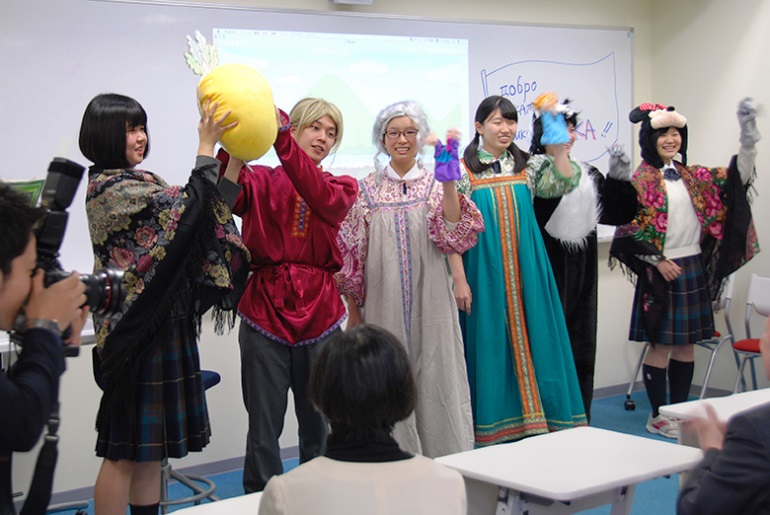 Kochin stressed that the study of the Russian language would open great opportunities for students. He urged them to carry on the hard work of learning Russian at the Russian Center of Soka University, which was leading a very interesting job. The students and the Russian delegation watched a documentary about the Russkiy Mir Foundation.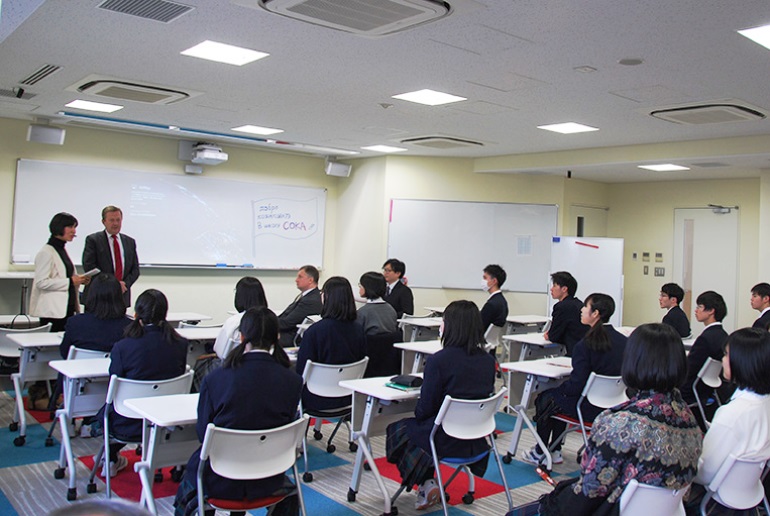 Russkiy Mir reported that the delegation of the foundation met Russian Ambassador to Japan Mikhail Galuzin on December 10. The participants of the meeting discussed how to promote the Russian language in Japan and spark interest in Russia and its culture. Earlier, on December 8, the delegation visited Soka University, which had a longstanding experience of training the specialists with the knowledge of Russian. 
Russkiy Mir
News by subject