Russkiy Mir Foundation visited Tokyo Soka University
/ Главная / Russkiy Mir Foundation / News /

Russkiy Mir Foundation visited Tokyo Soka University
Russkiy Mir Foundation visited Tokyo Soka University

10.12.2018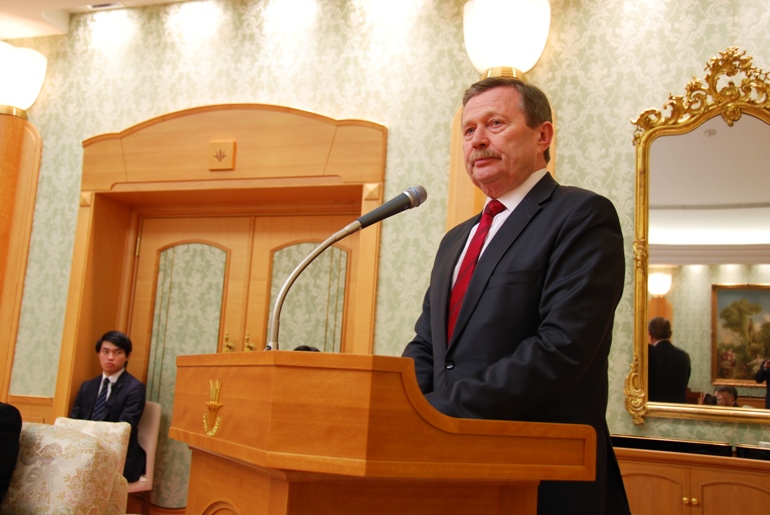 A delegation of the Russkiy Mir Foundation headed by the Executive Director Vladimir Kochin visited Soka University in Tokyo on December 8, where the Russian Center has been successfully operating for more than two years. This day the university hosted the 28th All-Japanese competition in Russian with the special prize from the university's founder Daisaku Ikeda. The competition was attended by students from universities and secondary schools with in-depth study of the Russian language.
When speaking to the contestants of the competition, Kochin noted that the participation was already an achievement itself, regardless of the place they were going to take. He wished the participants to succeed. The competitors submitted to the jury their essays on the theme "The Most Important Moments of Youth", where they described in Russian what they considered important. 
The participants of the competition demonstrated a different level of knowledge but all of them were united by a sincere love for the Russian language and the desire to study it as best as possible, to get to know Russia, its culture and history, as well as the traditions and customs of the Russians. Russian Ambassador to Japan Mikhail Galuzin, who graduated from Soka University, participated in the award ceremony. Welcoming the winners and participants, he called the contest "Gagarin start to future success."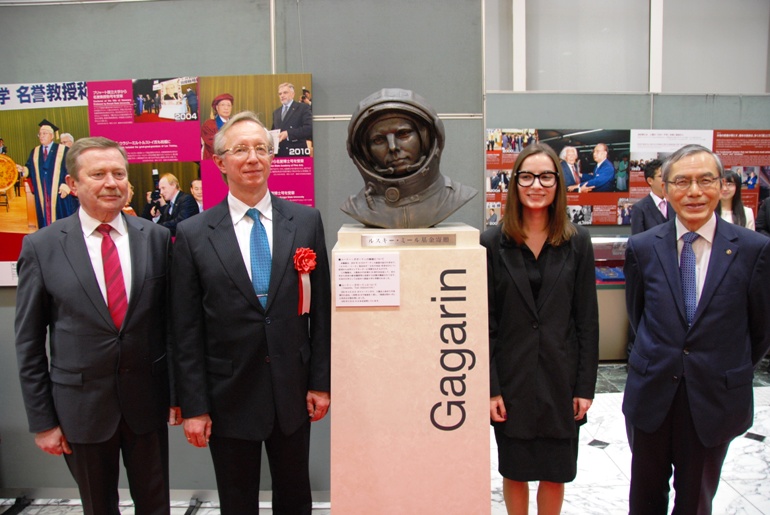 At the end of the competition a monument to Yuri Gagarin was unveiled in a solemn atmosphere at the university museum. It was donated to the university by the Dialogue of Cultures – United World and the Russian World foundations with the assistance of the Russian Embassy in Japan and the Russian federal cultural agency, Rossotrudnichestvo. The guests of the ceremony noted that the example of Yuri Gagarin would inspire the university students to work hard and persevere in achieving their goals.
The founder of Soka Daisaku Ikeda was commemorated for his contribution to the development of relations between the nations of Russia and Japan and the study of the Russian language in this country.  Vladimir Kochin handed the university a diploma certifying that Daisaku was awarded with the honorary sign of the Russkiy Mir Foundation. The president of Soka University Yoshihisa Baba, ambassador Mikhail Galuzin, professors, teachers and students, as well as the representatives of other Russia- related organizations were also present at the event.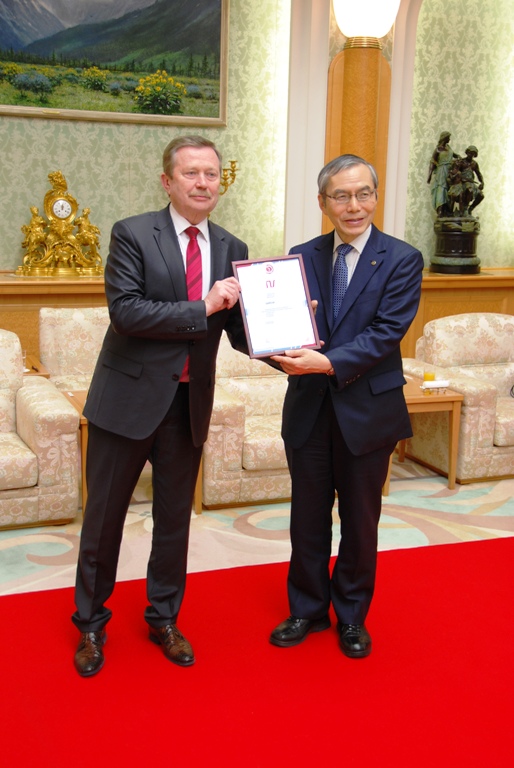 Russkiy Mir
News by subject