First Turgenev monument raised in Moscow
/ Главная / Russkiy Mir Foundation / News /

First Turgenev monument raised in Moscow
First Turgenev monument raised in Moscow

10.11.2018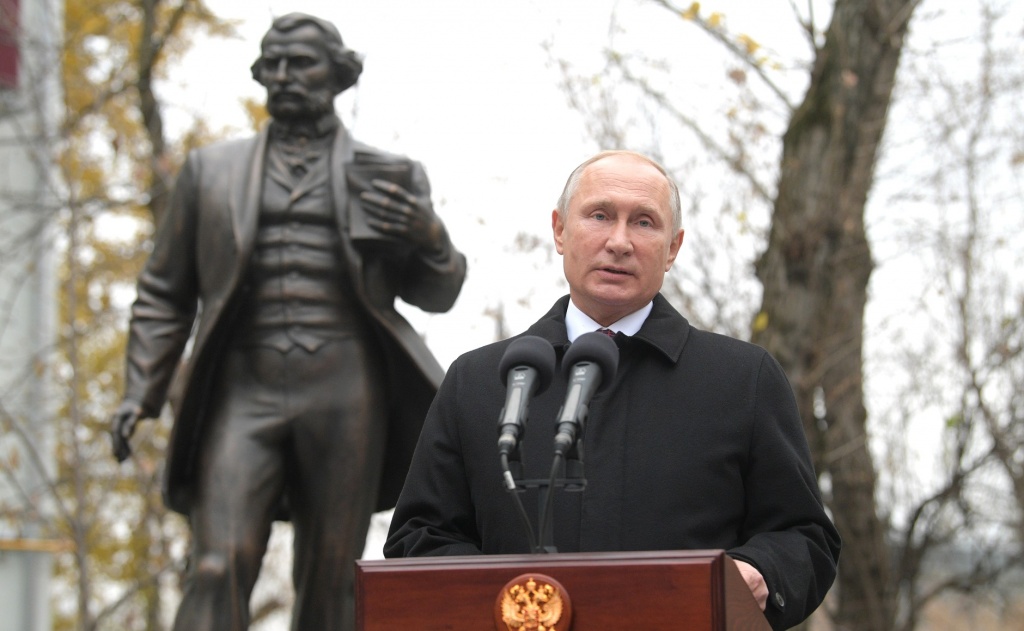 Kremlin.ru
The first monument to the Russian classical writer 
Ivan Turgenev
, the author of Fathers and Sons novel, was inaugurated in historical center of Moscow, TASS reports. It was raised in Ostozhenka street, next to the house where the writer's mother used to live, now Turgenev's house-museum.
It's worth mentioning that previously Turgenev's bust was raised in front of Turgenev library.
The monument's author is Sergey Kazantsev. The sculptor depicted Turgenev at the age of 30, when he visited Moscow. There's also a sculpture of the dog Mumu, the character from the namesake short story, one of the most popular pieces of the writer.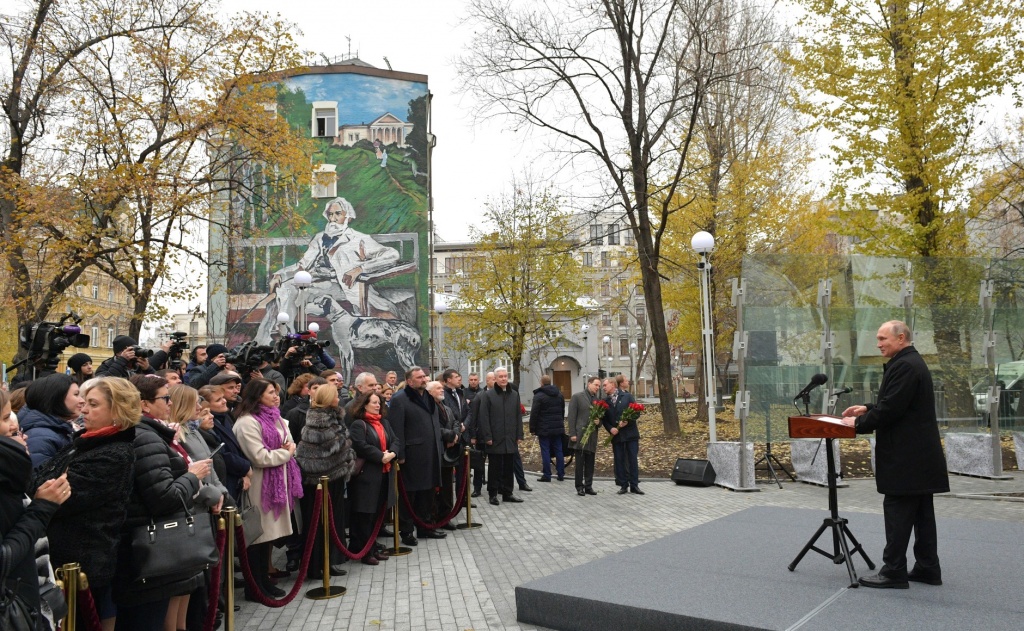 Kremlin.ru
The sculpture was presented to the Moscow city by private sponsors.
The opening ceremony is dated with the 200th birth anniversary of the writer. Russian President Vladimir Putin took part in the ceremony. He said that it's not possible to imagine Russian literature without Turgenev, his stories and novels belong to the world literature.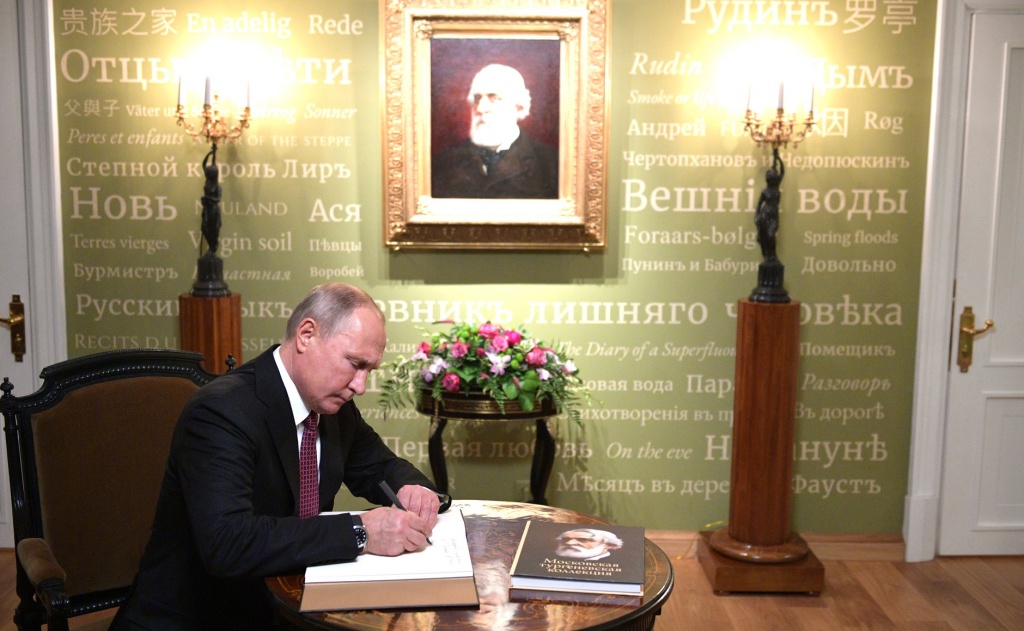 Kremlin.ru
The Head of State has checked recently restructured museum exposition, which includes authentic 19th century furniture, archive documents, writer's autographs and portraits.
Russkiy Mir
News by subject