75th anniversary of Russia-Egypt diplomatic relations celebrated in Cairo
/ Главная / Russkiy Mir Foundation / News /

75th anniversary of Russia-Egypt diplomatic relations celebrated in Cairo
75th anniversary of Russia-Egypt diplomatic relations celebrated in Cairo

30.10.2018
Russian Ministry of Defense
The gala evening dedicated to the anniversary of the diplomatic relations establishment between Russia and Egypt was held at the Cairo Opera. Diplomats, cultural activists and artists, attended the event. A concert of the Egyptian folklore ensemble followed an official part. Russian artists concerts in Cairo and Alexandria will continue celebrations in honor of the 75th anniversary of diplomatic relations between the two countries, TASS reports.
The Egyptian Association of University Graduates of Russia and other CIS countries organized the evening under the auspices of President Abdel Fattah al-Sisi. According to the organization's chairman Sherif Hed, the event gathered the elite of the Egyptian society since Egypt considers Russia a true friend who provides support and helps the country for a long time. Hed said that the Egyptians were ready to develop and intensify relations between the two countries in all areas. "Russia is in our hearts", he said. Russia's Ambassador to Egypt Sergey Kirpichenko said that countries are strategic partners, this fact explains the success of their relationship.
The evening at the Cairo Opera was not the first event dedicated to the anniversary of the Russia-Egypt diplomatic relations. In mid-October, a monument to Russian diplomat Yevgeny Primakov was erected on the territory of the Russian Center for Science and Culture (RCSC). The diplomat did much to bring the two countries closer together in political, economic and humanitarian spheres. In November, a number of events dedicated to the anniversary will be held at the RCSC. Famous artists and cultural figures from Russia will take part in them.
Russkiy Mir
News by subject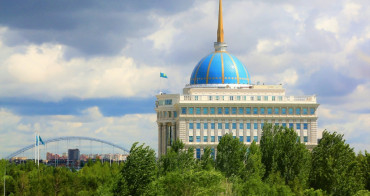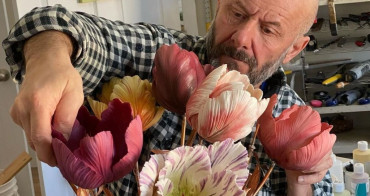 Vladimir Kanevsky moved from St. Petersburg to the U.S. in the 1980s. He's got engaged in creating porcelain flowers instead of architecture, which was an unexpected move even for him. Now designers of international fame collect exquisite bouquets by Vladimir Kanevsky, and the best museums of the world arrange exhibitions of his works.