Ukrainian clergymen warn of Kiev Pechersk Lavra capture threat
/ Главная / Russkiy Mir Foundation / News /

Ukrainian clergymen warn of Kiev Pechersk Lavra capture threat
Ukrainian clergymen warn of Kiev Pechersk Lavra capture threat

20.09.2018
rasfokus.ru
Ukrainian extremist organizations may undertake another attempt to seize the Kiev Pechersk Lavra, RIA Novosti reports. According to the Metropolitan of Vyshgorod and Chernobyl Pavel, it may happen on October 14 when the Orthodox celebrate the Feast of the Intercession.
He notes that threats of the Orthodox shrines capture are sounded more and more often. Meanwhile, radical nationalists call them "Moscow centers".
"Why "Moscow " is not "Christian"? Are we in Moscow?" he adds.
The Kiev Pechersk Lavra archpriest appealed to the parishioners to pray for the holy things and protect them. He also recalled that Ukraine initiated a campaign to collect signatures to attach the Lavra to the government. Metropolitan Pavel stressed that it already belongs to the government and the church only rents it.
Now the government destructs modern and ancient history, he says.
The canonical Ukrainian Orthodox Church (UOC) is not engaged in political struggle, the priest adds. It has never biased people against each other and never does.
According to the report of the UN Human Rights Monitoring Mission in Ukraine, six attacks on the canonical UOC temples were committed during the summer. Only two criminal cases were initiated.
As Russkiy Mir reported
, the radicals blocked the gates of the Kiev Pechersk Lavra in January. About thirty people came to the walls of the shrine with fayers and a banner. After several hours of negotiations between the prior priest and protestants the entrance was opened for the believers.
The organizers of the action promised that they will not stop at this, and future events will be more large-scaled and long-lasting. A representative of the nationalists said that the Lavra will not be the only place for their auctions but also other objects of the Moscow Patriarchy UOC will be attended.
Russkiy Mir
News by subject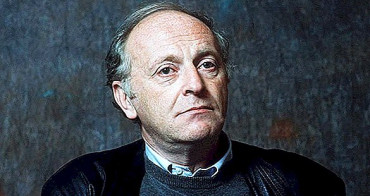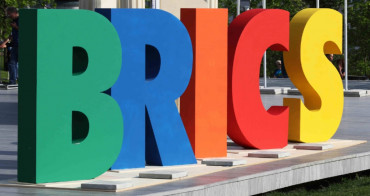 "The BRICS group was conceived as virtual reality. As something discussed by economists and international politics experts. Although the countries have been interacting with one another for centuries. And the real basis of their multilateral interaction was already there in the shape of the famous Russia-India-China triangle brought into circulation by Evgeny Primakov. The transformation of BRICS into an influential international format went through several stages, and at each stage the role of experts was paramount."