International school for Russian language teachers opens in Varna
/ Главная / Russkiy Mir Foundation / News /

International school for Russian language teachers opens in Varna
International school for Russian language teachers opens in Varna

15.08.2018
Photo: Russian Cultural and Information Center in Sofia
The 10th international qualification school "Modern Pedagogical Technologies in Teaching Russian as a Second Language" has been opened in the Bulgarian city of Varna.
The permanent organizer of the school is Varna Free University Chernorizets Hrabar with the support of the Russkiy Mir Foundation. This time the forum includes representatives of 14 universities from 10 countries.
First time the school started work in 2009 and turned from national into international one for its 10-years history. Nowadays this is one of the most significant events in RSL in Europe.
The main task of the forum is to prepare the future teachers of the Russian as a foreign language in the field of modern pedagogical innovations.
The school has an up-to-date scientific program and the top Russian specialists are experts there, Russianists all over the world use their textbooks while studying.
The scientific programme includes topics that fall outside the traditional university courses on methods of teaching Russian. It is oriented towards introducing innovative pedagogical technologies such as mobile technologies for teaching RSL.
Students may hear the lectures that reveal such interesting topics as ecological linguistics, a number of top problems of Russian-speaking academic neography of the Internet epoch. The novelty of the school is a film technology - one of the productive innovative technologies in teaching Russian as a foreign language.
At master classes and workshops students will also learn modern approaches to the use of dance elements in the classroom.
Particular attention is paid to young teachers. A round table "The Young Specialists in Russian Studies - an Important Part of the Russian World" is organized for them.
Russkiy Mir
News by subject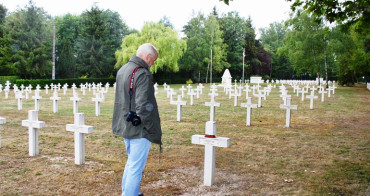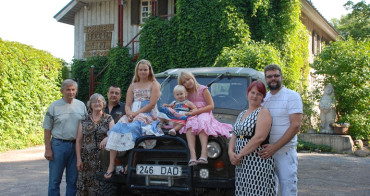 How do you rise to fame and become a popular blogger with 300,000 subscribers when you are a bit over 70? Arno Pavel, an Estonian pensioner, has found his recipe for success. At 72, he drove his UAZ from Tallinn to Vladivostok and back. Impressions from such a trip would have been enough for any person for a lifetime. But Arno did not stop there: over the past three years he has visited Petrozavodsk, Arkhangelsk, Syktyvkar, Orenburg, Astrakhan, Elista, Grozny and even the Kola Peninsula. He also wrote a book about his trips to Russia and plans to write another one.