Rus' Christianization Day celebrated in many countries
/ Главная / Russkiy Mir Foundation / News /

Rus' Christianization Day celebrated in many countries
Rus' Christianization Day celebrated in many countries

30.07.2018
RVIO
The Orthodox Christians all over the world celebrated the Day of Rus' Christianization, NTV channel reports. Many people visited 
Kiev Pechersk Lavra
 where a solemn liturgy was served.
Donbass has also celebrated. Locals of Grolovka remembered a tragedy of 3 years ago when more than 20 people were shot dead.
A cathedral dedicated to Knyaz Vladimir was a venue for celebrations in the capital of Belarus. The Orthodox Christians gathered in the Holy Trinity Cathedral in Jerusalem. The cathedral is an unofficial Embassy of the Russian Orthodox Church in the Holy Land. In the course of the church service held in Sofia's Cathedral of St. Nicholas, which is also called a Russian church, people mentioned that this Day is symbolic for Bulgaria too. Lithuania was also celebrating Rus' Christianization Day.
Each Orthodox Cathedral in Russia celebrated the Day of Rus' Christianization. Note that, the central event was a church service held at the Cathedral Square of Moscow Kremlin. Open-air services have never been held before. Several thousand people joint the service. Patriarch Kirill together with the Head of Orthodox Church in Alexandria Patriarch Feodor held the church service.
They headed the Cross Procession to Borovitsky Hill where a monument in honor of St. Vladimir was installed a year ago.
Russkiy Mir 
News by subject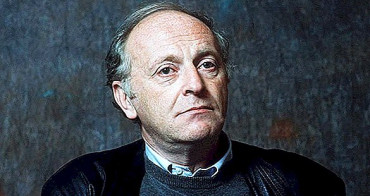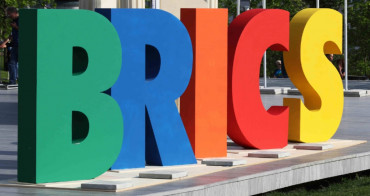 "The BRICS group was conceived as virtual reality. As something discussed by economists and international politics experts. Although the countries have been interacting with one another for centuries. And the real basis of their multilateral interaction was already there in the shape of the famous Russia-India-China triangle brought into circulation by Evgeny Primakov. The transformation of BRICS into an influential international format went through several stages, and at each stage the role of experts was paramount."