Russian language returns to Cuba
/ Главная / Russkiy Mir Foundation / News /

Russian language returns to Cuba
Russian language returns to Cuba

23.07.2018
berlogos.ru
Starting January, 2019 the Cuban television opens an educational program devoted to the Russian language. This project is fully entitled to be called an anticipated one, because the Russian – Cuban collaboration is a strategic direction actively developed as more and more young people are interested in the Russian language, the Education navigator informs.
The Russian language in Cuba used to be the most popular language among the Cubans in the second half of the last century. It was taught at universities, schools, there were educational programs on the radio as well as on TV.  However, at present it lost its positions being suppressed by the English language.
Now the connections between Moscow and Havana are reinforced and the positions of the Russian language are getting restored. The Havana State University has started a bachelor's specialization called the Russian Language and the Second Foreign Language. There is also the Russian language department, where students can scrutinize e-books without internet connection. Additional courses on the Russian language are open at two schools of the Cuban capital city.
The main obstacle for today is a catastrophic shortage of qualified teachers of the Russian language in the country.
Russkiy Mir 
News by subject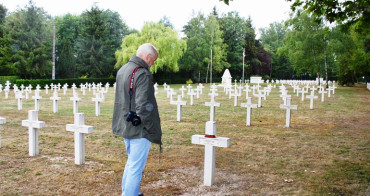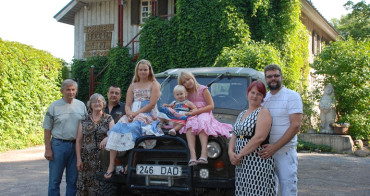 How do you rise to fame and become a popular blogger with 300,000 subscribers when you are a bit over 70? Arno Pavel, an Estonian pensioner, has found his recipe for success. At 72, he drove his UAZ from Tallinn to Vladivostok and back. Impressions from such a trip would have been enough for any person for a lifetime. But Arno did not stop there: over the past three years he has visited Petrozavodsk, Arkhangelsk, Syktyvkar, Orenburg, Astrakhan, Elista, Grozny and even the Kola Peninsula. He also wrote a book about his trips to Russia and plans to write another one.