Patriarch headed 100th Cross Procession in memory of Emperor's Family Execution
/ Главная / Russkiy Mir Foundation / News /

Patriarch headed 100th Cross Procession in memory of Emperor's Family Execution
Patriarch headed 100th Cross Procession in memory of Emperor's Family Execution

18.07.2018
sputniknews-uz.com
The Cross Procession to the burial place of the last Russian Emperor Nicholas II and his family in Yekaterinburg was headed by Patriarch Kirill, RIA Novosti informs. This event was timed with the 100th anniversary of execution of the Emperor's Family. The Cross Procession started at the Church of the Blood in the city center. The Russian Orthodox Church head served the night liturgy. The cathedral was built at the place of the Ipatiev House where Nicholas 2 was shot together with his wife, family and servants.
Many people joint the Cross Procession. As per the local police, their number exceeded 100 000. Apart from the Russians, who took vacations specially to commemorate the Emperor's Dynasty, the pilgrims from abroad participated in the Cross Procession. 
Patriarch Kirill performed a prayer near the memorial cross at the Ganina Yama, set by the pit where the Bolsheviks tried to annihilate the remains of members of the Emperor's Family.
The service was broadcast at the big screens for everybody to watch.
Along with the grand Cross Procession of 20 km, there was minor Cross Procession for children and those not ready to undertake a long-distance walk. 
The Cross Procession became the main event of the commemorative festival called the Tsar Days held from 12 until 21 of July in Yekaterinburg. Apart from the Russian Orthodox Church representatives, the heads of the Russian Imperial House of Romanovs are taking part in the festival.
Russkiy Mir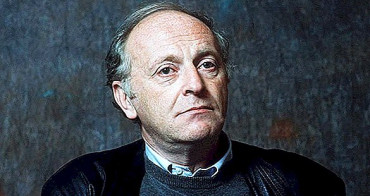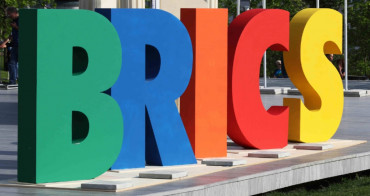 "The BRICS group was conceived as virtual reality. As something discussed by economists and international politics experts. Although the countries have been interacting with one another for centuries. And the real basis of their multilateral interaction was already there in the shape of the famous Russia-India-China triangle brought into circulation by Evgeny Primakov. The transformation of BRICS into an influential international format went through several stages, and at each stage the role of experts was paramount."