Students – biologists from 8 countries head for discovering Novaya Zemlya
/ Главная / Russkiy Mir Foundation / News /

Students – biologists from 8 countries head for discovering Novaya Zemlya
Students – biologists from 8 countries head for discovering Novaya Zemlya

11.07.2018

tsushima.su
Nigerian students and the UNESCO consultant set off to conquer the Arctic Region by scientific-research vessel Professor Molchanov. The anniversary voyage of the Floating University left Archangelsk for The Russian Arctic National Park situated at Novaya Zamlya. The young scientists are going to get acquainted with biological diversity of the Small Oran Islands, Cape Zhelaniya, Ledyanaya and Russkaya harbors and the Blagopoluchia Bay in the Kara Sea, according to IA Region 29.
Project of Floating University has been founded in 2012 at the Northern Arctic Federal University. This is an innovational educational project aimed at preservation of the arctic natural environment and sustaining stable development of the Northern territories. The university was attended by more than 150 students from Russia, Norway, Sweden, Denmark, Finland, Spain, Germany and Brazil.  
Deputy Director on Scientific Work of the Russian Arctic Park Ivan Mizin talked over the importance of the project for science and preservation of the biological heritage of the archipelago. He has noted that the participants of the expedition are going to accompany the Professor Molchanov vessel and get to know endangered species of flora and fauna of the region at their arrival. They will be involved in scientific monitoring sessions and territory researches.
Young scientists, students and UNESCO representatives have an opportunity to learn about habitat of white bears, Arctic walruses, sea birds. Many researches at the territory of Novaya Zemlya are conducted by the representatives of the scientific society for the first time.
The Arctic expedition is to be over on August 2.
Russkiy Mir 
News by subject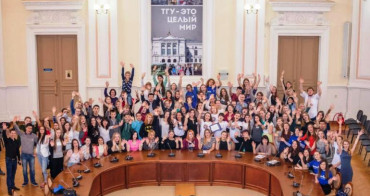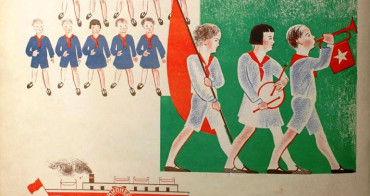 On the first day of February, an event dedicated to the world of Soviet children's books was held at the International Institute of Social History (Amsterdam). It was moderated by Ellen Rutten, a specialist in Slavic studies from the University of Amsterdam. Historians, illustrators and collectors of Soviet children's literature, as well as translators of Russian literature shared about the history of children's books, starting with the post-revolutionary times.