Russian Seasons in Italy ring the bell
/ Главная / Russkiy Mir Foundation / News /

Russian Seasons in Italy ring the bell
Russian Seasons in Italy ring the bell

11.07.2018
akadempk.ru
More than 2 million people living in Italy attended concerts, festivals, exhibitions and other events included into the agenda of Russian Seasons, according to the website of the Ministry of Culture. At this, organizers promise that the number of events will increase by more than twice to reach 6 million by the end of the year.
According to Deputy Prime Minister Olga Golodets, Russian Seasons had very warm reception in Italy. Deputy Prime Minister has explained that Italy keeps making invitations, proposals to Russia. All of them are answered and taken into consideration.
More than 300 various items are included into Russian Seasons agenda. The geography of the festival encompasses almost 90 cities.
Minister of Culture of the Russian Federation Vladimir Medinsky has noted that additional financial sources enabled to conduct the present festival with great scope.
Grand festival of the Russian culture will finish with performance of world famous Russian pianist Denis Matsuev and the Grand Symphony Orchestra. It is planned for December in Rome. The Italian spectators will watch renovated cartoon The Nutcracker and a new puppet show called Gofmanida. An exhibition of works by Saint Petersburg Academy of Arts will take place.
As the Russkiy Mir Foundation has reported earlier, Russian Seasons will be held in Germany in 2019.
Russkiy Mir 
News by subject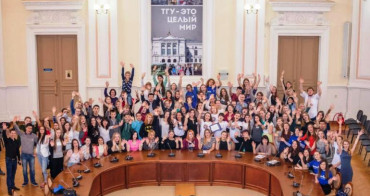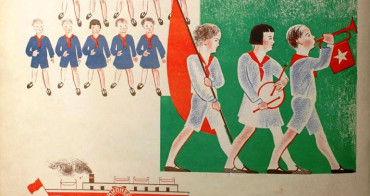 On the first day of February, an event dedicated to the world of Soviet children's books was held at the International Institute of Social History (Amsterdam). It was moderated by Ellen Rutten, a specialist in Slavic studies from the University of Amsterdam. Historians, illustrators and collectors of Soviet children's literature, as well as translators of Russian literature shared about the history of children's books, starting with the post-revolutionary times.