Russian village of Vladimirovo revived in Illinois, US
/ Главная / Russkiy Mir Foundation / News /

Russian village of Vladimirovo revived in Illinois, US
Russian village of Vladimirovo revived in Illinois, US

27.06.2018
culture.ru
Compatriots residing in the US are reviving Vladimirovo village located 100 km away from Chicago. The Russian-speaking settlement was founded here after the World War II. It was called in honor of St. Vladimir the Baptist. In the 1960s Archbishop Seraphim of Chicago, Detroit and North America, founder of the youth Orthodox community organized here a children's camp, but people started to quit the village and soon no children were left in the camp, TASS reports.
Initially, only the Russian-speaking Orthodox Christians inhabited the village. The founder of the camp Archbishop Seraphim was scrupulously following it. Orthodox Vladimirovo Festival was conducted at the territory of the village for a long time. At the last quarter of 20th century, Vladimirovo counted more than 30 households. Unfortunately, many Russian people sold their houses at the beginning of the next century and new citizens having no relation to the Russian world came here to live. Now Deacon of St. Vladimir's Cathedral Nikolay Lokhmatov took up the revival of the settlement.
"We want to revive Vladimirovo, its Orthodox traditions and to see the Russian-speaking Christians prevail here," Nikolay said. Lokhmatov's work started to bear fruit already. Russian compatriots return to the village – it is more than 150 people living here already. Russian schools are built. A new generation is growing. Villagers believe that soon there will be much more schoolchildren – now people have 5–7 children per family. 
Besides, the camp was re-opened in Vladimirovo. More than 70 people attend the camp per year, a shift lasts for about a month. The camp has severe conditions, but this is not an obstacle for the fostered children. The houses lack luxury, just beds and knapsacks. All gadgets are forbidden at the territory of the camp. Children must obey the discipline and take responsibility for the smaller ones. Children of different ages live together at the camp.  Children study the Russian culture and Orthodoxy basics as well as theatre and musical arts.
People call Vladimirovo a peace of Motherland in the foreign land. Everything here remind of Russia – the street names (Pushkin's street, Sarovsky's street, Tchaikovsky's street), the Russian national flag at the post boxes, the Russian coat of arms at the houses, vegetation of the central part of Russia – the birch trees, chamomiles, dandelions. All these beauties are replenished by roosters' signing, dogs' barking and mellow chiming of the bells from the local church.
Russkiy Mir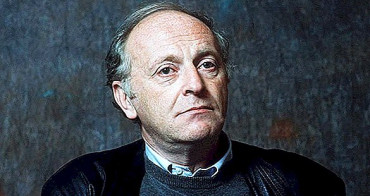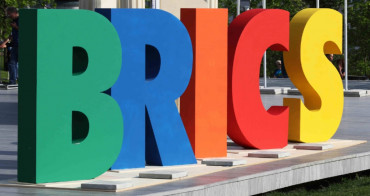 "The BRICS group was conceived as virtual reality. As something discussed by economists and international politics experts. Although the countries have been interacting with one another for centuries. And the real basis of their multilateral interaction was already there in the shape of the famous Russia-India-China triangle brought into circulation by Evgeny Primakov. The transformation of BRICS into an influential international format went through several stages, and at each stage the role of experts was paramount."