Students from Granada attend Russian Museum exhibition in Malaga
/ Главная / Russkiy Mir Foundation / News /

Students from Granada attend Russian Museum exhibition in Malaga
Students from Granada attend Russian Museum exhibition in Malaga

19.06.2018
On June 17, the Russian Center at the Granada University organized a trip to an affiliated branch of the Russian Museum in Malaga. Visits to the Museum have become a good annual tradition for students and friends of the Russian center. Participants have attended temporary exhibitions of the museum for the 4th time already. This time paintings in the Socialist realism style were displayed in the museum. The exhibition was titled The Bright Future. Its guests got acquainted with this period in art and got to know main facts of the Soviet Russia's history and watched paintings by A. Mylnikov, V. Serov, A. Samokhvakov, N. Rutkovsky, A. Kuprin and I. Brodsky.
Besides, the Russian Museum branch in Malaga presented an exhibition of landscapes by the Russian artists depicting the countries, visited by the painters throughout their lives. Participants saw Spain, Italy, France and the Eastern countries through eyes of V. Vasnetsov, N. Roerich and A. Deineka.
The third temporary exhibition was dedicated to a Soviet artist Mikhail Schwartzman working in the style of the industrious graphics. Participants contemplated the paintings joining traditional elements of the Russian icon painting and modern artistic styles.
Students of the Russian Center and permanent participants of the Center's activities attended the expositions.
Benami Barros, Granada
News by subject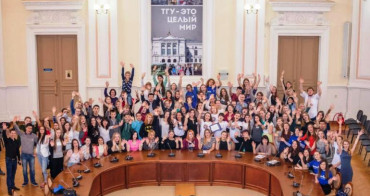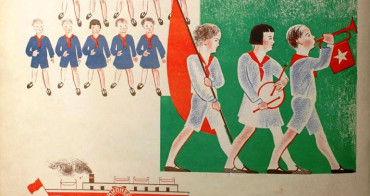 On the first day of February, an event dedicated to the world of Soviet children's books was held at the International Institute of Social History (Amsterdam). It was moderated by Ellen Rutten, a specialist in Slavic studies from the University of Amsterdam. Historians, illustrators and collectors of Soviet children's literature, as well as translators of Russian literature shared about the history of children's books, starting with the post-revolutionary times.