Feast of the Holy Trinity in Hamburg
/ Главная / Russkiy Mir Foundation / News /

Feast of the Holy Trinity in Hamburg
Feast of the Holy Trinity in Hamburg

30.05.2018
Public festival organized by St. John of Kronstadt parish with support of the Orthodox Initiative 2017–2018 International Grant Contest took place in Hamburg on May 27. Russian Center of Tchaikovsky's house took active participation in the event that accommodated 300 people. 
As we mentioned earlier, the Feast of the Holy Trinity is one of the main twelve Orthodox Christian feasts. This day is remembered as the date when Saint Helena sent by Emperor Constantine to Jerusalem found the cross where Jesus was crucified. When she discovered the holy relics, she split it into two parts. One part was left in Jerusalem, the other part was delivered to Constantinople.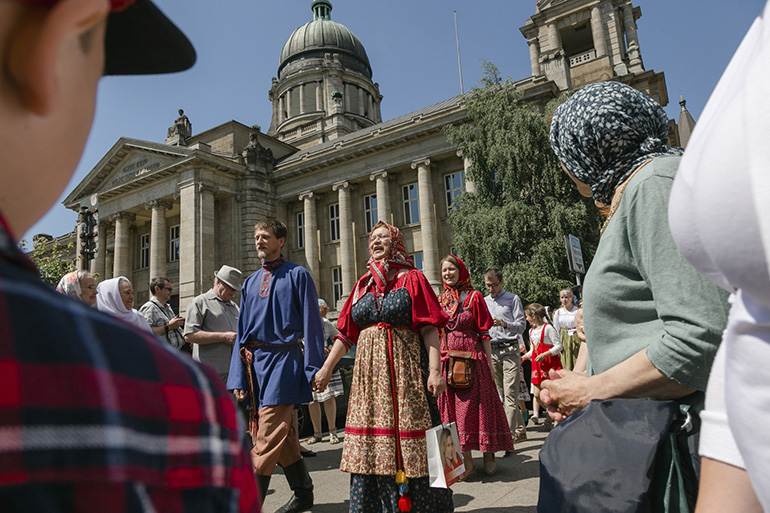 Folk ensemble from Sergiev Posad under Nikolay Matveev and Tatiana Smirnova have told the story of this celebration and its customs to the guests. The folk ensemble engaged adults and kids into festive round dances and traditional Russian games. Afterwords the participants have embellished the birch tree.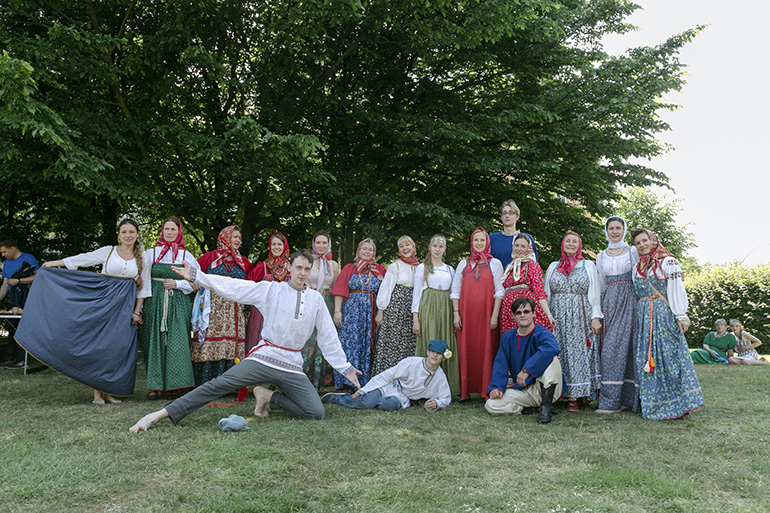 The participants of the Women-s club Paraskeva have shown original Kargopol Region costumes sewn following old-fashioned technologies. 
The parish choir under Yelena Schtal and Flay youth ensemble under Tatiana Milcheva have performed music from various regions of Russia. 
Ekaterina Ivanova, Hamburg