Authors from 11 countries take part in International Tbilisi Author's Songs festival
/ Главная / Russkiy Mir Foundation / News /

Authors from 11 countries take part in International Tbilisi Author's Songs festival
Authors from 11 countries take part in International Tbilisi Author's Songs festival

07.05.2018
International Cultural Union Russian Club with support of Russkiy Mir Foundation holds 4th International Tbilisi Author's Songs festival from 7 to 11 May. This year the festival is entitled "I've got something to sing". It is held in conjunction with two anniversaries of famous Russian song writers: 100th anniversary of Alexander Galitch and 80th anniversary of Vladimir Vusotsky.
Representatives of 11 countries take part in the festival. Songs' authors come from CIS countries, Europe, Israel, Russia and of course Georgia.
«The number of participating countries grows each year. It is very important that festival participants keep very close and warm relations not only during the festival. Our goal is to promote author song genre and facilitate communication between songwriters», — quotes Sputnik Georgia PR-manager Elena Galashevskaya.
The festival is conducted in Tbilisi State Russian Drama Theater. The special event dedicated to the memory of the World War Two and its heroes will take place on May 9th. Guests will participate in War Songs gala concert with the stars of Georgian pop music.
International Tbilisi Author's Songs festival has happened for the first time in 2014. It was dedicated to Bulat Okudzhava.
Russkiy Mir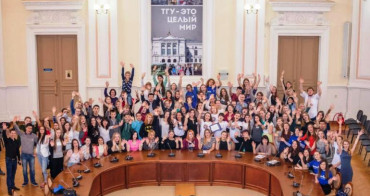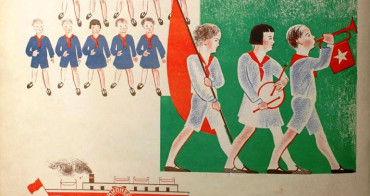 On the first day of February, an event dedicated to the world of Soviet children's books was held at the International Institute of Social History (Amsterdam). It was moderated by Ellen Rutten, a specialist in Slavic studies from the University of Amsterdam. Historians, illustrators and collectors of Soviet children's literature, as well as translators of Russian literature shared about the history of children's books, starting with the post-revolutionary times.