Sobibor movie screened in Russian State Duma
/ Главная / Russkiy Mir Foundation / News /

Sobibor movie screened in Russian State Duma
Sobibor movie screened in Russian State Duma

11.04.2018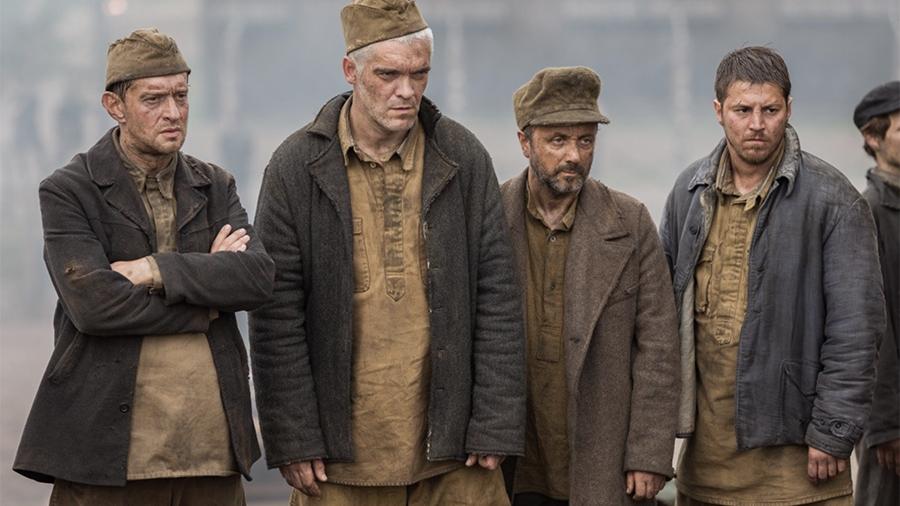 A scene from Sobibor movie/Patriot Productions
The first ones to watch Sobibor war drama were the Russian State Duma deputies, TASS informs. Pre-premiere screening of the debuting movie directed by the actor Konstantin Khabensky took place as a part of the parliamentary cinema club program yesterday. The movie was dedicated to the only successful rebellion in the Fascist death camp Sobibor.
Speaker of the lower house of the Russia's parliament Vyacheslav Volodin expressed gratitude to everybody involved in the film production. In his words, the movie is very hard, but people should be sure to watch it to remember what was happening due to the fault of the Fascists and not to admit the repetition of the history in future.
The head of Holocaust Foundation Alla Gerber thanked the film directors for the honesty and courage at covering such a complicated topic.
The head of Alexander Pechersky's Foundation Ilya Vasilyev has reminded that the deed of Sobibor prisoners stayed unknown for a long time. Alexander Pechersky was awarded with the Order of Courage postmortem in 1990, which is in 25 year since his death.
Sobibor camp was located in Poland. 250 000 people were killed there in less than two years. The majority of these people were Polish, French, Austrian and Russian Jews.
In October 1943, there was a rebellion of the prisoners headed by the Red Army officer Alexander Pechersky. More than 300 prisoners were set free. The Hitler's soldiers managed to find and kill more than a half of them. Almost 90 people escaping the Nazis fell victims to the Polish collaborationists and local anti-Semites.
Khabensky acted Pechersky in this movie. Christopher Lambert, Maria Kozhevnikova, Felice Jankell, Dainius Kazlauskas, Wolfgang Czerny and others act in this movie.
The movie's premiere is timed with 75th anniversary of the rebellion. Russian President Vladimir Putin and Israeli Prime Minister Benjamin Netanyahu watched some episodes of the movie. Some episodes were demonstrated in the German Parliament and at the Symposium dedicated to this death camp arranged in Vienna.
Sobibor will be released in Russia on May 3.
Russkiy Mir
News by subject