Russian State Duma offers Anti-Latvian sanctions due to annihilation of education in Russian
/ Главная / Russkiy Mir Foundation / News /

Russian State Duma offers Anti-Latvian sanctions due to annihilation of education in Russian
Russian State Duma offers Anti-Latvian sanctions due to annihilation of education in Russian

04.04.2018
© State Duma of Federal Assembly of the Russian Federation
Russian deputies propose to introduce economic sanctions against Latvia due to Riga's banning school curriculum in languages of the national minorities, according to the statement of the Russian State Duma deputies dated April 3, RIA Novosti informs.
The document underlines unacceptability of annihilation of education in the Russian language in this Baltic Republic. Its authors have pointed out that the Latvian authorities infringe rights and freedoms of the Russian-speaking population in Latvia, which will entail restrictions stipulated by the law On Special Economic Measures.
Sanctions might include bans for some financial operations, increases of freights and touristic limitations. Besides, they might imply termination or suspension of international trade deals and other external economic agreements.
Policies of Latvia, which is a member of the European Union and the European Council, contradict principles of democracy observed by the majority of civilized countries, Russian politicians believe.
Riga violates "mutual respect, understanding and cooperation between people living at the territory of the country regardless of their ethnic origin, culture or language".
The State Duma is going to pass this statement to the Russian Government, UN, and Parliamentary Assembly of the Council of Europe as well as to the parliaments of some European countries including the Latvian parliament.
Note that the day before the Latvian President signed amendments to the law implying the shift of curriculum at Russian schools into the Latvian language starting 2020/2021 academic year. The reorganization will start already next academic year. Teaching in Russian was left in the kindergartens only. However, they start talking that it is necessary to speak Latvian with Russian children there too.
Russkiy Mir
News by subject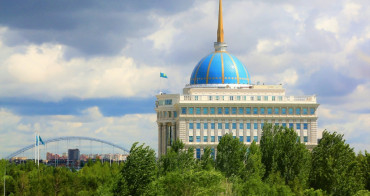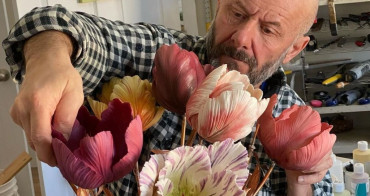 Vladimir Kanevsky moved from St. Petersburg to the U.S. in the 1980s. He's got engaged in creating porcelain flowers instead of architecture, which was an unexpected move even for him. Now designers of international fame collect exquisite bouquets by Vladimir Kanevsky, and the best museums of the world arrange exhibitions of his works.