Latvian President signs bill banning Russian schools in the country
/ Главная / Russkiy Mir Foundation / News /

Latvian President signs bill banning Russian schools in the country
Latvian President signs bill banning Russian schools in the country

02.04.2018
Latvian President Raimonds Vejonis did not think twice to approve the bill annihilating the Russian schools today, on April 2, DELFI website informs. In accordance with the President of the Latvian Republic, inability for children of the national minorities to study in their native language is a perfect chance to get excellent and qualitative education.
He is sure that the educational reorganization will not stop development of the two countries' culture and support of the national roots and will not affect their national identity.
Now starting 2020/2021 academic year, education in the Russian schools will be in the Latvian language only.
A half of the initial school subjects from the 1st until 6th grades will be taught in the state language, whereas from the 7th until 9th grades – already 80% and finally schoolchildren of the 9th – 12th grades will study in the Latvian language only. Teachers will speak with children in Russian at lessons of the native language and literature only.
Politicians assure that the shift will be gradual and will start from the next academic year.
Education in the native language remains in the kindergartens only. However, now they say that it is necessary to speak Latvian with the Russian children there as well.
Russian-speaking population of Latvia, especially parents of schoolchildren have sharply criticized the law stating that it would lead to the social split and decrease of the overall educational level in the country.
All-Latvian parents' meeting with participation of around 1000 people was held the day before in Riga. People addressed the President with a message where they pointed out that the reorganization would split the society instead of promised consolidation, It threatens national identity of the national minorities and is directed at annihilation of their identity. Amendments to these laws also contradict UN and OSCE regulations in the field of education, that's why the opinion of internationally acknowledged experts making such a responsible decision should be taken into account.
Russkiy Mir 
News by subject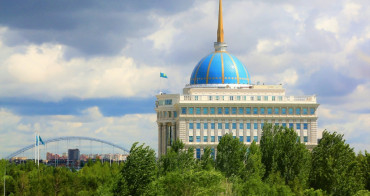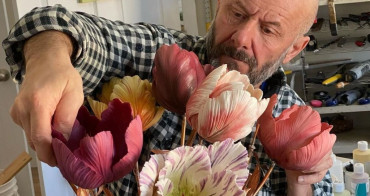 Vladimir Kanevsky moved from St. Petersburg to the U.S. in the 1980s. He's got engaged in creating porcelain flowers instead of architecture, which was an unexpected move even for him. Now designers of international fame collect exquisite bouquets by Vladimir Kanevsky, and the best museums of the world arrange exhibitions of his works.