Students from PyeongChang checked their knowledge of Maxim Gorky's works
/ Главная / Russkiy Mir Foundation / News /

Students from PyeongChang checked their knowledge of Maxim Gorky's works
Students from PyeongChang checked their knowledge of Maxim Gorky's works

29.03.2018
A literary quiz dedicated to the 150th anniversary of the great Russian writer Maxim Gorky was conducted for the Russian language department students of the Pyongyang University of the Foreign Languages in the Russian Center on March 27.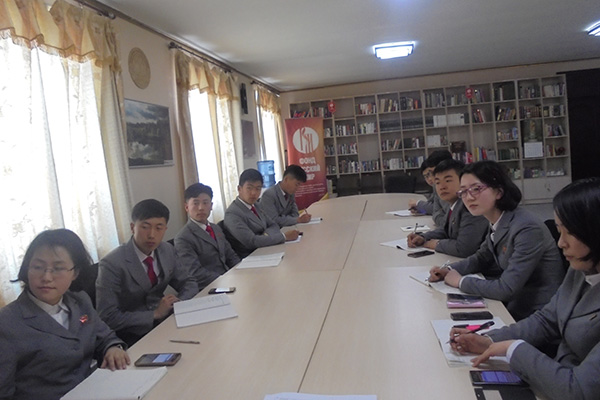 The students of the Russian studies in the North Korea are aware of the great Russian writer's legacy, however they were eager to get to know more about the writer's biography, to be plunged into the world of his books, to familiarize themselves with his drama literary stories.
Students were thoroughly studying M. Gorky's works, getting acquainted with passages from the Childhood novel, reading his early romantic tales, listening to the lecture on peculiarities of the Gorky's literary legacy.
A topic of special interest was Maxim Gorky's play At the Bottom, who they talked too much at the lecture. Students were vividly discussing the Song of the Falcon, the Song of the Stormy Petrel and finding idioms and colourful expressions, explaining their meaning.
This acquired knowledge will be extremely useful for them during the quiz. Participants answered the questions about the life of the writer, learnt lines from the verses and pondered on the sense of the books they read.
Nadezhda Belkina, PyeongChang
News by subject