Message body Ivan Turgenev. A European from Russia - A new movie for writer's 200th birth anniversary
/ Главная / Russkiy Mir Foundation / News /

Message body Ivan Turgenev. A European from Russia - A new movie for writer's 200th birth anniversary
Message body Ivan Turgenev. A European from Russia - A new movie for writer's 200th birth anniversary

26.03.2018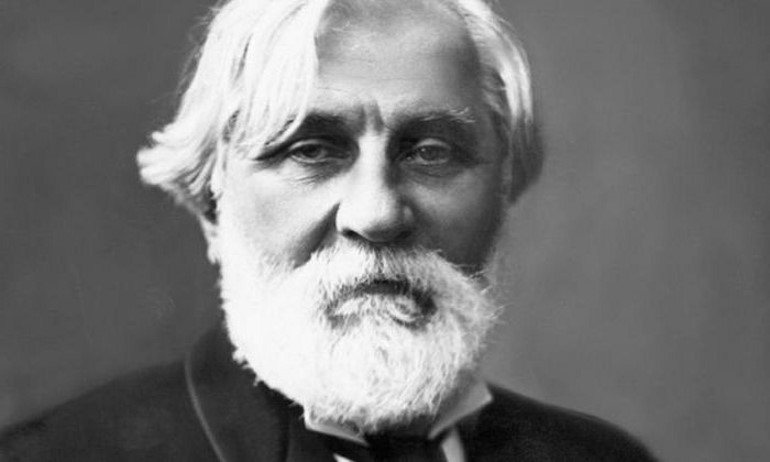 A multimedia project Ivan Turgenev. A European from Russia was presented at Moscow Cultural Forum - 2018. The project is supported by the Russkiy Mir Foundation. There was also a discussion between contemporary cultural activists on the role of Turgenev's personality and its comprehension by the modern society.
Picture: Pushkin State Museum
The 200th birth anniversary of the prominent Russian writer Ivan S. Turgenev is to be celebrated in 2018. I. Turgenev played a special role in the history of culture of the 19th century. For several decades the writer headed the Russian and Western European literary movement constantly communicating with all prominent figures of the Russian and European culture.
Picture: Pushkin State Museum
Ivan Turgenev. A European from Russia
 movie and the exhibition with the same name are a part of the international Turgenev's program of Pushkin State supported by the Russkiy Mir Foundation. The movie will be screened in Russia and in the European countries as well. The project will familiarize the foreign audience and compatriots living abroad with personal and creative biography of Turgenev.
The movie is based on reminiscences of the Turgenev's contemporaries - his friends, acquaintances, fellow writers, adherents and opponents who knew the writer in person. The movie will contain voices of L. N. Tolstoy, A. A. Fet, N. A. Nekrasov and classical writers of the European literature: Edmond de Goncourt, Henry James, Alphonse Daudet and others.
A prominent social figure, noble aristocrat, singer of the Russian nature, refined artist, ancestor of Pushkin, adherent of the European values and personal freedoms, opponent of the humiliating serfdom law are all names for the writer in Ivan Turgenev. A European from Russia movie.
The visual imagery of the movie consists of the documentary pictures of memorial places connected to the name of Turgenev, passages from the movies based on his books. The movie will introduce spectators to the richest collection of items including objects from the Turgenev Moscow Museum's exposition.
Russkiy Mir 
News by subject