Toys made two thousand years ago found in Khakassia
/ Главная / Russkiy Mir Foundation / News /

Toys made two thousand years ago found in Khakassia
Toys made two thousand years ago found in Khakassia

27.12.2017
Saint Petersburg archaeologists discovered children's toys two thousand years of age excavating Itkol II burial site in Khakassia, IA Interfax reports.
Specialists from Institute for the History of Material Culture of Russian Academy of Sciences and members of Russian Geographic Society researched two burial sites of Okunev culture in the framework of the Mystery of Ancient Siberian Artists project.
Archaeologists managed to find a woman's head made of steatite with well-preserved traits and a head of an animal supposedly of a dog or a horse made of horn. Scientists suppose that other parts of these toys were made of leather or tissue and that is why they were not preserved. In opinion of archaeologists who had found such artefacts before, this could be children's toys. Considering nature of the burial site (absence of expensive items and decorations), the researchers believe that it was a usual child.
Okunev culture existed in the middle of the third – the beginning of the second century before Christ. It is unique from the point of view of artistic heritage. Its representatives lived in the steppes of the Middle Yenisei in the epoch of the Early Bronze Age.
Researches on the territory of Itkol II burial site have been conducted since 2007. Precious artefacts were discovered by the archaeologists there, which allow making a hypothesis about the origin of representatives of this culture. Apparently, they were natives of the territory of present Kazakhstan.
Russkiy Mir
News by subject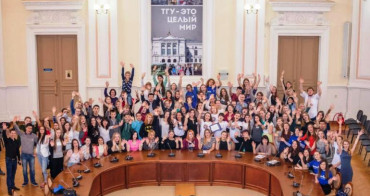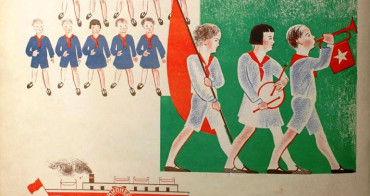 On the first day of February, an event dedicated to the world of Soviet children's books was held at the International Institute of Social History (Amsterdam). It was moderated by Ellen Rutten, a specialist in Slavic studies from the University of Amsterdam. Historians, illustrators and collectors of Soviet children's literature, as well as translators of Russian literature shared about the history of children's books, starting with the post-revolutionary times.