Regional Conference of the Valdai Discussion Club held in Seoul
/ Главная / Russkiy Mir Foundation / News /

Regional Conference of the Valdai Discussion Club held in Seoul
Regional Conference of the Valdai Discussion Club held in Seoul

29.11.2017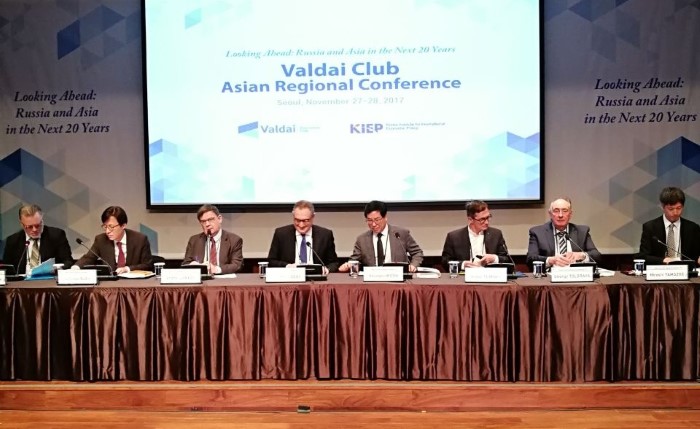 8th Regional Conference of the Valdai Discussion Club held on November 27–30 in the South Korean capital. The Conference has formulated its central topic as "Looking ahead: Russia and Asia in the next 20 years." It is organized in partnership with the Korea Institute for International Economic Policy.
During the conference experts to discuss the most critical issues of regional security, such as the North Korean nuclear and missile programme, as well as prospects of economic and political development.
The head of regional programs for the Russkiy Mir Foundation, professor Georgy Toloraya had a speech during the discussion on the humanitarian aspect of Russian foreign policy in the region.
In general, the experts were not very optimistic about general tendencies of the local situation in the region, as well as of probable perspectives of the key problem of the North Korean nuclear and missile programme.
Russkiy Mir
News by subject