Crime and Punishment in Dublin
/ Главная / Russkiy Mir Foundation / News /

Crime and Punishment in Dublin
Crime and Punishment in Dublin

16.11.2017
Premier of Luke Morgan play based on Dostoevsky's Crime and Punishment took place in Dublin, website RussianIreland informs. Before the play was shown in Galway.
Morgan worked on this project in close partnership with poet, translator and diplomat Philip McDonagh who worked as Irish Ambassador to Russia for many years. Mr. McDonagh who knows Russian culture very well, adopted the famous novel for the Irish audience. Luke Morgan has not only directed but also played the main character, Rodion Raskolnikov part.
There are many new elements that could be called "trash" and "black humor" that come as a result of the new interpretation. However, the director didn't forget about the key role of deep psychological images, typical for 19th century Russian classics and especially Dostoevsky's novels. Actors play different roles staying on the stage during the whole performance. Aforementioned fact, plus small theater and low lights create an effect of the presence in the crazy Raskolnikov's internal world.
Russkiy Mir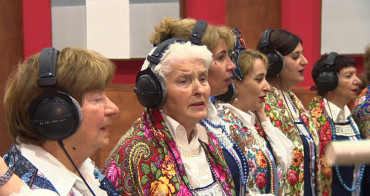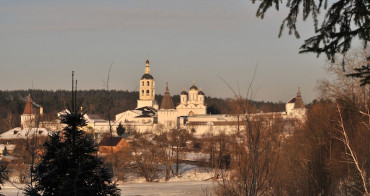 One of the most cozy towns in Russia, a member of the Association of Small Tourist Cities of Russia is located about 100 kilometers from Moscow. Borovsk makes visitors to fall in love with it at the first glance. Beautiful, typical Russian landscapes with river and churches, homey cafes, low-rise buildings and private houses decorated with naive art live under hovering spirit of the theoretical cosmonautics founder Tsiolkovsky.