World Pushkin Contest results announced in Bolshoe Boldino village
/ Главная / Russkiy Mir Foundation / News /

World Pushkin Contest results announced in Bolshoe Boldino village
World Pushkin Contest results announced in Bolshoe Boldino village

02.11.2017
The announcement of results of World Pushkin international contest conducted by the Russkiy Mir Foundation and Pushkin Boldino museum-reserve took place on November 1 20117 in Bolshoe Boldino village of the Nizhny Novgorod region.
The contest had five nominations: Prose, Poetry, Literary Critics, Journalism and Literary Translation based on A.S. Pushkin literary heritage. According to the head of the contest organizing committee and director of the Boldino museum-reserve about a thousand of works from thirty countries and almost all Russian regions were sent to the organizing committee.
The 16 finalists from Belarus, Hungary, Vietnam and Russia were shortlisted. Among them were schoolchildren, students and adults of various professions in love with the literary heritage.
The Pushkin Ball has traditionally opened celebrations at Boldino museum-estate. Guests of the ceremony attended an excursion around Boldino museum-reserve and took a trip to the museum of literary heroes tales of Belkin in Lvovka village. Cultural- educational campaign Under Sign of Pushkin with participation of creative troupes of cultural leisure center of Bolshoe Boldino village, sponsors of the museum reserve took place in the evening on November 1.
Winners of the contest were announced in the concert hall of cultural leisure
 center with participation of the Russkiy Mir Foundation representatives. A special guest of the evening was one of the best translators of A.S. Pushkin's works into English American poet Julian Lowenfeld.
After the results of the contest were announced, all ceremony participants were invited at the concert of the State Chamber Music Theatre named after Stepanov from Nizhny Novgorod organized as a part of 11th Assembly of the Russkiy Mir
Russkiy Mir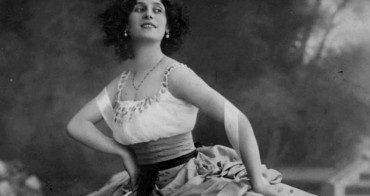 Today Russian ballet is a world-famous brand. It was Anna Pavlova, a famous Russian ballerina, who made it this way more than a hundred years ago. She was the one who suggested Sergei Diaghilev to include ballet performances in Russian Seasons. And soon the whole world was at Pavlova's feet. February 12 marks the 140th anniversary of the birth of this outstanding woman, whose name is remembered and whose talent is still admired all over the world.