Friends of Russkiy Mir gather in Sochi
/ Главная / Russkiy Mir Foundation / News /

Friends of Russkiy Mir gather in Sochi
Friends of Russkiy Mir gather in Sochi

18.10.2017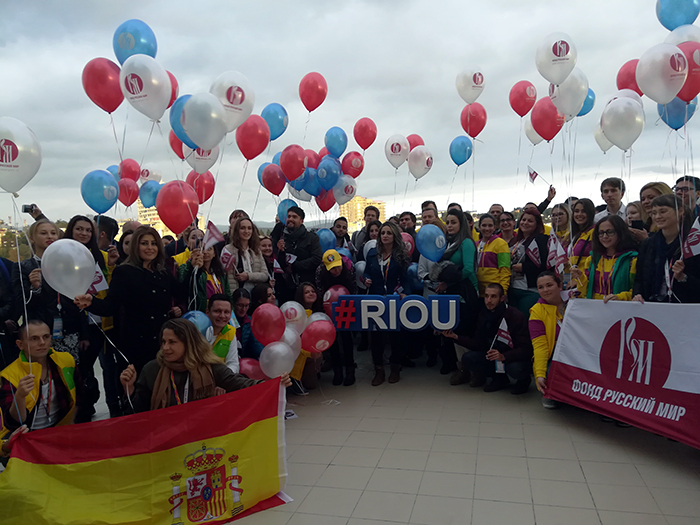 Russkiy Mir Foundation and Russian International Olympic University presented educational potential of Russia to students from twenty countries on October 17, 2017. 90 participants of 
19th World Festival of Youth and Students
 gained an opportunity to witness the way of working of the educational institution - Russian International Olympic University in Sochi.
Young people learnt choices for education, vacations, cultural tourism in different regions of Russia, especially the educational potential of the Far East, Crimea and North-Western Region of Russia. Heads of Far Eastern and Saint Petersburg affiliated branches of the Russkiy Mir Foundation Alexander Zubritskiy and Oleg Mukovskiy talked about international programmes of the leading universities of the two dynamically developing regions.
"The mission of the festival is to let everybody get acquainted with each other. You all will have many other meetings. The most important thing for you is to make friends with each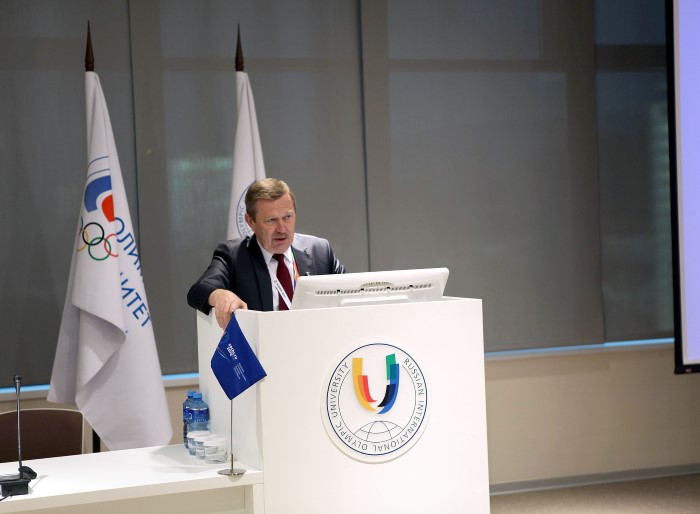 other", executive director of the Russkiy Mir foundation Vladimir Kochin said addressing the audience.
A lecture about Russian Character: What is the most important in it? followed the meeting. Presentation by Lomonosov Moscow State University professor, member of the Russian Writers' Union Vladimir Elystratov reminded a philosophical monologue about the Russian character, new ideas and about the ability to set global development goals.
Delegates of the students' teams of the festival Friends, Our Union is Great! participated in the meeting. Guests of the festival from different countries joint them – they all arrived in Sochi following the recommendations of the Russkiy Mir Foundation. Among them are activists of the Russian centers, winners of the Olympiads on Russian language and literature.
Russkiy Mir
News by subject