4th International Pedagogical Forum Text of Culture and Culture of Text
/ Главная / Russkiy Mir Foundation / News /

4th International Pedagogical Forum Text of Culture and Culture of Text
4th International Pedagogical Forum Text of Culture and Culture of Text

17.10.2017
4th International Pedagogical Forum Text of Culture and Culture of Text has started on 16th of October in Sochi.
The forum was opened by acting Rector of Russian Herzen State Pedagogical University, deputy chairman of the Russkiy Mir Foundation board of directors Sergey Bogdanov, who has noted that the geography of the forum is invariably expanding. Delegates from 30 countries and 60 regions of Russia representing more than 200 institutions are taking part in the forum.
Sergey Bogdanov read a greeting message from President of the Russian Academy of Education, chairperson of the Board of Trustees of the Russkiy Mir Foundation Lyudmila Verbitskaya, who stressed out the role of the forum as a unique creative discussion ground.
The meeting will last for two days. Its programme consists of round tables,
 master-classes and a final stage of creative projects' contest. Teachers are going to discuss teaching Russian language in the multilingual environment, application of traditional and innovative methods and educational means in the educational process, a new social linguistic research in the field of the Russian language and other questions.
The main task of the present forum is involvement of leading Russian and foreign experts into joint discussion of pedagogical problems, analysis of innovative form of teaching Russian language and literature in Russia and abroad, presentation of the main events in field of teaching Russian language and literature in the world, as well as establishing professional ties between teachers of the Russian language and literature.
Russkiy Mir Foundation Press-Service
News by subject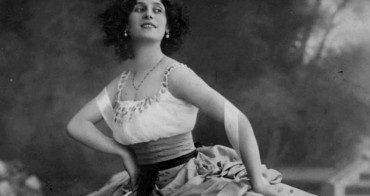 Today Russian ballet is a world-famous brand. It was Anna Pavlova, a famous Russian ballerina, who made it this way more than a hundred years ago. She was the one who suggested Sergei Diaghilev to include ballet performances in Russian Seasons. And soon the whole world was at Pavlova's feet. February 12 marks the 140th anniversary of the birth of this outstanding woman, whose name is remembered and whose talent is still admired all over the world.