The Moscow Synodal Choir performed in Paris
/ Главная / Russkiy Mir Foundation / News /

The Moscow Synodal Choir performed in Paris
The Moscow Synodal Choir performed in Paris

11.10.2017
The Moscow Synodal Choir performed in Paris, Portal of Federal Ministry of Culture reports.
One of the oldest professional choirs in Russia founded in the beginning of 18th century performed in the frames of the Russian Days of Spiritual Culture in France. Orthodox music, Russian folk songs and other compositions were in the repertoire in Holy Trinity Cathedral and The Russian Orthodox Spiritual and Cultural Center.
Days of Russia in France will last for two months. During this time vast cultural program takes place. It comprises concerts of The Mariinsky Academy of Young Opera Singers, Demmeni Marionette Theatre performance, Speritual Films week, various round tables devoted to Christian and immigrant topics.
As we reported
, Days of Russia in France started with gala ceremony of unveiling Peter the Great's bust in the French Academy of Sciences. The bust is a copy of one of the sculptures from Peterhof State museum-reserve.
Russkiy Mir
News by subject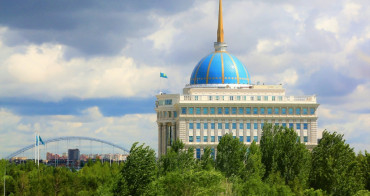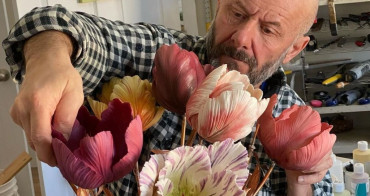 Vladimir Kanevsky moved from St. Petersburg to the U.S. in the 1980s. He's got engaged in creating porcelain flowers instead of architecture, which was an unexpected move even for him. Now designers of international fame collect exquisite bouquets by Vladimir Kanevsky, and the best museums of the world arrange exhibitions of his works.