Russkiy Mir in Central America
/ Главная / Russkiy Mir Foundation / News /

Russkiy Mir in Central America
Russkiy Mir in Central America

05.10.2017
Delegation of Russkiy Mir Foundation consisting of Russkiy Mir Foundation Executive Director V. V. Kochin and Coordinator of American programmes of the Russkiy Mir Foundation N. N. Mikhailov in the course of their short-term visit to Cuba have met the management of Russian Center opened at Jose Marti National library of Cuba.
Activities of Russian Center were touched upon in the course of the meeting. Measures for further expansion were defined. Agreements about mutual support of Russian language studying programmes, provision of new studying materials, computer programmes and renovation of technical equipment of the center were reached.
The Foundation delegation was accepted by Chairman of Parliament of Costa Rica Gonzalo Alberto Ramirez Zamora in the course of their visit to Costa Rica in connection to the opening of the first Russian Center in Central America based on Chamber for Tourism and Trade. Russian Ambassador to Costa Rica A. K. Dogadin took part in the meeting.
In the course of the meeting vivid interest to Russia, Russian language and Russian culture existing over the last years in Costa Rica was discussed.
The participants have expressed assuredness that opening the center will broaden possibilities of Russian language studying for the citizens of the republic.
Russkiy Mir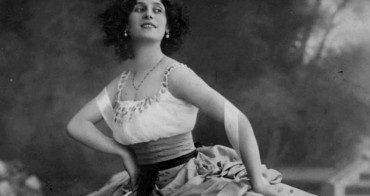 Today Russian ballet is a world-famous brand. It was Anna Pavlova, a famous Russian ballerina, who made it this way more than a hundred years ago. She was the one who suggested Sergei Diaghilev to include ballet performances in Russian Seasons. And soon the whole world was at Pavlova's feet. February 12 marks the 140th anniversary of the birth of this outstanding woman, whose name is remembered and whose talent is still admired all over the world.