Vietnamese to know Russian culture better
/ Главная / Russkiy Mir Foundation / News /

Vietnamese to know Russian culture better
Vietnamese to know Russian culture better

04.10.2017
Days of Russian Culture starts today in Vietnam, as per the website of the Russian Ministry of Culture. The festival will be held from 5th to 10th of October.
Performances by the State Academic N. S. Nadezhdina Choreographic Ensemble Berezka are also planned. Russian troupes will come out at the stage and give several master-classes.
Nature of the Russian North photo exhibition is also scheduled. Winners of the international photo competition titled Through Eyes of the Northern People will exhibit their works. Citizens of Laos, Cambodia and the Philippines have seen this exhibition before. Moreover, it was also demonstrated as a part of the Russian culture festival, which is taking place in Ashkhabad.

Russian Days of Culture in Vietnam are conducted at the exchange terms and called for reinforcing traditions of friendly relations between the two countries.

It is worth reminding that 2018 will be a cross-year of Russia in Vietnam and Vietnam in Russia. The cross-year will be timed with the twenty-fifth anniversary of signing the basic agreement about friendship.

Russkiy Mir

News by subject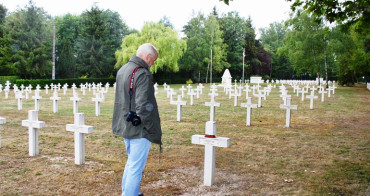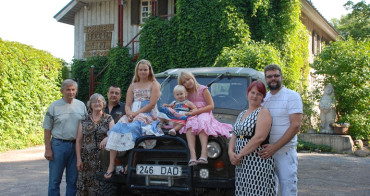 How do you rise to fame and become a popular blogger with 300,000 subscribers when you are a bit over 70? Arno Pavel, an Estonian pensioner, has found his recipe for success. At 72, he drove his UAZ from Tallinn to Vladivostok and back. Impressions from such a trip would have been enough for any person for a lifetime. But Arno did not stop there: over the past three years he has visited Petrozavodsk, Arkhangelsk, Syktyvkar, Orenburg, Astrakhan, Elista, Grozny and even the Kola Peninsula. He also wrote a book about his trips to Russia and plans to write another one.